The U.S. Department of Labor should investigate alleged wage theft by Chipotle Mexican Grill, says U.S. Congresswoman Rosa DeLauro of Connecticut.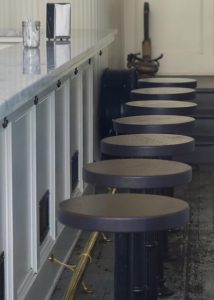 The burrito chain, which last year grappled with a host of food safety problems, is now facing down allegations from 10,000 current and former workers who have joined a federal lawsuit alleging the company failed to properly pay them for the hours worked.
If the allegations are true, DeLauro said, this would be a direct violation of federal law, and would fall under the purview of the DOL. If the agency were to launch an investigation, regulators would have the power to impose federal fines. 
A representative for Chipotle called DeLauro's statement, "misguided," saying the company never violated any federal employment laws and it intends to "vigorously defend" its employment practices.
According to The New York Times, the DOL had no comment on the matter.
The firm has been fighting to bolster its sales since a scourge of food illnesses, including norovirus and salmonella, sickened customers and sent them packing in droves.
The wage and hour lawsuit first got started two years ago when a single manager at a Chipotle restaurant in Colorado. She asserted the restaurant, as a matter of regular practice, required workers to work off-the-clock, even when they were not being paid. The company used a device that would automatically clock workers in and out, but it apparently disregarded when the employee actually stopped working.
Since that lawsuit was filed and class action status was granted, some 10,000 current and former workers have joined the litigation. Plaintiffs in the case, Turner et al v. Chipotle Mexican Grill, are seeking back pay plus interest and attorney's fees.
Attorneys working on the case say the fact that so many workers are willing to join the case shows how widespread the illegal practices were.
Meanwhile, the chain faces a separate employment lawsuit action out of Los Angeles, where a former worker has accused an El Segundo franchise of favoring her Latino co-workers, giving them preferential treatment over black workers. She says Latino workers were given the preferable day shifts, while black workers were primarily assigned to the less desirable evening and night shifts. At one point, plaintiff says, her manager disparaged her by saying that "black girls always have an attitude."
Plaintiff said she complained to the district manager in January about the alleged discriminatory acts and she promised to start setting the schedule from then on. However, a few weeks later, she was suddenly placed on leave without pay – or explanation, she says.
Her lawsuit was filed in Los Angeles Superior Court, and alleges racial discrimination, retaliation, wrongful termination, harassment and failure to prevent harassment.
In this case, a Chipotle representative did not outright deny the allegations, but said it had only just received notice of the lawsuit and had yet to launch an investigation.
These allegations collectively illustrate major corporate culture problems within the chain. Such issues typically are not so widespread unless it is condoned – or at least not addressed – by those at the top.
Contact the employment attorneys at Nassiri Law Group, practicing in Orange County, Riverside and Los Angeles. Call 949.375.4734.
Additional Resources:
U.S. Congresswoman Urges Labor Department to Probe Chipotle Over Wage Theft Allegations, Sept. 12, 2016, Reuters
More Blog Entries:
Hollywood Age Discrimination Target of Bill, Aug. 21, 2016, L.A. Wage an Hour Lawyer Blog