In the context of employment law, a pretext is basically a false reason given for an adverse employment action, such as a demotion, loss of benefits or wrongful termination. For example, perhaps your employer tells you that you are being fired due to budget cuts, but in reality, you're being let go in retaliation because you recently filed a complaint of sexual harassment or asked for a disability accommodation.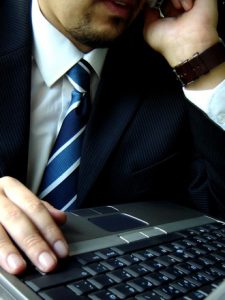 So how do we prove the employer's actions were discriminatory? The U.S. Supreme Court issued a ruling in the 1973 case of McDonnell-Douglas Corp. v. Green in which the court held that after plaintiff establishes a prima facie case of discrimination, the burden of proof then shifts to the employer to show that there was a legitimate, non-discriminatory reason for the adverse employment action. It's then up to the plaintiff to show reasons why the true reason for the action was pretextual. This kind of evidence is critical because in most cases, employers don't explicitly state their discriminatory motivations.
Some of the ways we can prove pretext are:
False or implausible business justification. Essentially, if the reason given leaves you shaking your head and thinking, "That makes no sense," it's probably evidence of pretext.
Changing reasons. First, it was because you had too many absences. But then later, it was because you were allegedly caught stealing. These kinds of starkly different justifications may be evidence of pretext.
Comparative evidence. Other similarly situated employees who weren't in your protected class were treated more favorably.
Questionable timing. If you file a complaint for sexual harassment and are fired in short order, that timing calls into question the action. Some courts have found that pretext on this basis may exist even after weeks have elapsed between the protected activity and adverse employment action.
In a recent employment lawsuit weight by the U.S. Court of Appeals for the Eighth Circuit, the appellate panel affirmed the district court's summary judgment ruling in favor of the employer after finding the plaintiff employee failed as a matter of law to establish that the employer's reason for firing him was pretextual.
Defendant operates a national chain of restaurants, and one of those employed plaintiff, beginning in 2001. Plaintiff rose through the ranks and eventually became general manager. He was once again promoted to restaurateur, indicating he was among the best general managers within the company and was responsible for maintaining operations at his home restaurant and also mentoring other general managers.
In 2012, plaintiff's supervisors visited several of these locations, and ended up removing one from plaintiff's oversight, citing performance issues. At one point, the team director reportedly told plaintiff he was hiring too many Hmong people. Plaintiff defended his hiring decisions and then verbally complained about the comment, though didn't file a written complaint. The following spring, plaintiff's responsibilities were further slashed and within a few months, his employment was terminated.
Plaintiff filed a wrongful termination lawsuit, alleging his former employer broke state law in retaliating against and discriminating against him based on age and sexual orientation. The lower court granted summary judgment favoring defendant on the sexual orientation and retaliation claims and the age discrimination claim went to trial, with jurors deciding in favor of employer.
Plaintiff appealed, arguing the summary judgment was improper, despite the employer's claim he was fired due to performance issues. The appellate court affirmed, finding the record did not support a finding of pretext for employer's actions.
Contact the employment attorneys at Nassiri Law Group, practicing in Orange County, Riverside and Los Angeles. Call 949.375.4734.
Additional Resources:
Sieden v. Chipotle Mexican Grill, Inc., Jan. 26, 2017, U.S. Court of Appeals for the Eighth Circuit
More Blog Entries:
Kowitz v. Trinity Health – Employer's Duty to Provide Reasonable Accommodation for Workers With Disabilities, Oct. 21, 2017, L.A. Wrongful Termination Lawyer Blog