In 2015, California passed a new Paid Sick Leave law, effective July 2015, that required anyone who worked for an employer for at least 30 days in a year in California (after satisfying a 90-day employment period) is allowed to take sick leave. The law is applicable to all workers – including part-time and temporary employees – with some specific exceptions, including those who provide in-home support services, those with collective bargaining agreements, certain persons employed by air carriers and retired annuitants working for the government.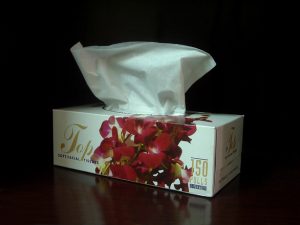 Determining, however, how much paid sick leave one is entitled to is a bit trickier. Different employers offer different plans, but in general, state officials have explained, the law requires companies to allow workers to use at least 24 hours or three days of paid sick leave per year. Some employers have adopted policies that involve an accrual of sick leave, which can be limited to a total of 48 hours or six days of accrued leave.
Elsewhere in the country, sick leave policies are still severely lacking. Recently in Minnesota, a new sick leave law in Minneapolis has come under fire recently, with a county district judge deciding the city ordinance won't affect companies that are based outside of the city. Of course, the fear is this will ultimately hurt the city because it may prompt businesses to relocate their headquarters outside of the city proper in order to deny workers a reasonable sick leave policy. 
According to the Minnesota Post, the county judge disagreed with the chamber's position that the city didn't have the right to compel private businesses to offer paid sick leave to workers. However, that city ordinance can't be extended to companies that may operate in the city but aren't headquartered there – even if workers perform some or all of their duties there. The judge further ruled that the law was not preempted by state statute, and could go into effect this summer.
The head lawyer for plaintiffs representing business owner interests later told the newspaper's reporter that he was dismayed the judge didn't rule the whole ordinance should be tossed, though they were placed the ordinance wouldn't have any major impact on companies outside the city's borders.
The city notes that while it did essentially win the case, the outstanding issue was still the scope of its enforcement jurisdiction.
The judge ruled that on the issue of state preemption, the chamber and other plaintiffs were unable to show the court there was any state law that expressly allowed employers to create their own sick leave policies as they deemed fit. They were also unable to point to any state law that specifically disallows cities to regulate employer sick leave policies. To the extent the state law specifically addresses employer-provided sick and safe leave, the state ordinance doesn't conflict with the state statute, the judge ruled. Rather, it is in line with it.
Now that California law clearly does define sick leave policies throughout this state, employers have little choice but to comply unless they fall under a narrow exemption. They are, however, free to offer more generous sick leave policies, which can be used as a powerful recruiting tool. Those companies who violate sick leave policies or other wage-and-hour laws may find themselves facing an employment lawsuit.
Contact the employment attorneys at Nassiri Law Group, practicing in Orange County, Riverside and Los Angeles. Call 949.375.4734.
Additional Resources:
Paid leave ruling gives Minneapolis a win — and raises a lot of questions, Jan. 27, 2017, By Peter Callaghan, MinnPost.com
More Blog Entries:
Mandatory Paid Sick Leave in California, July 1, 2015, L.A. Sick Leave Lawyer Blog