Employers often want to position their companies as a place that the next generation of workers will thrive and feel welcome. However, it's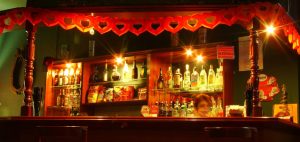 crucial that in doing so, they are not committing age discrimination.
An Orlando-based national restaurant chain learned this lesson the hard way after settling an age discrimination lawsuit brought on by U.S. Equal Employment Opportunity Commission for $2.85 million. According to a Newsweek report, about 135 applicants alleged they were asked their age during interviews and that interviewers made age-related comments. They claimed they were then denied employment because of their ages.
Managers at Seasons 52, part of the Darden family of restaurants, allegedly made comments to applicants age 40 or older that they were "Looking for someone younger," or that "Seasons 52 girls are younger and fresh." The lawsuit covered 35 restaurants across the nation, including California. In addition to pointed questions about age, EEOC claimed the chain also hired people 40 and older at a significantly lower rate than younger applicants, even for back-of-house positions.
The Age Discrimination in Employment Act of 1967 was designed to protect workers age 40 years or older from this exact type of employment practice. Section 2(a)(2) of the act specifically calls out "the setting of arbitrary age limits regardless of potential for job performance" as becoming common practice back when the law was written. More than 50 years later and our L.A. age discrimination lawyers know this behavior is still far too common among employers. The act explicitly prohibits employers from using age as a consideration in order to:
refuse to hire, fire, or discriminate against a person by way of compensation, terms, conditions, or privileges of employment;
limit, segregate, or classify employees in any way which would deprive anyone of employment opportunities; or
to reduce an employee's wage rate.
In addition to the federal age discrimination laws, California's Fair Employment and Housing Act offers an extra layer of protection for certain groups of people, including those over 40. Harassment, discrimination, or retaliation of employees, applicants, unpaid interns, volunteers, and contractors of a protected status is forbidden. This type of behavior is not only harmful to rejected employees, but to the company itself. Businesses lose the knowledge of experienced employees when they refuse to hire them or let them go as they age. They also lose the trust and loyalty of younger employees, who recognize the company will not stand by them in the future.
The settlement included not only financial relief for those who were affected by the company's age-based hiring practices, but Seasons 52 will also have to enact new stricter policies and be monitored to ensure they are not discriminating against applicants in the future.
Retirement simply isn't an option for all Los Angeles residents. An aging workforce needs protection to continue working with the dignity and respect it deserves. It's even worse to encounter this type of bias when you're only halfway through your career and already being told you're too old for your trade, despite maintaining your skills and abilities. This is unacceptable and illegal. It's important if you're considering an age discrimination lawsuit in California to choose a smart and dedicated legal team to stand by your side. Taking on an employer with vast resources on your own is risky and stressful. We have the dedication and know-how to build your case and defend your rights in court.
Contact the employment attorneys at Nassiri Law Group, practicing in Orange County, Riverside and Los Angeles. Call 949.375.4734.
Additional Resources:
Seasons 52 to Pay $2.85 Million To Settle EEOC Age Discrimination Lawsuit, May 3, 2108, U.S. Equal Employment Opportunity Commission
More Blog Entries:
Investigation Reveals Age Discrimination in Job Ads on Facebook, Jan. 10, 2018, Los Angeles Employment Lawyers Blog