Employers often want to position their companies as a place that the next generation of workers will thrive and feel welcome. However, it's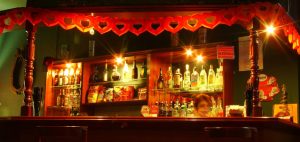 crucial that in doing so, they are not committing age discrimination.
An Orlando-based national restaurant chain learned this lesson the hard way after settling an age discrimination lawsuit brought on by U.S. Equal Employment Opportunity Commission for $2.85 million. According to a Newsweek report, about 135 applicants alleged they were asked their age during interviews and that interviewers made age-related comments. They claimed they were then denied employment because of their ages.
Managers at Seasons 52, part of the Darden family of restaurants, allegedly made comments to applicants age 40 or older that they were "Looking for someone younger," or that "Seasons 52 girls are younger and fresh." The lawsuit covered 35 restaurants across the nation, including California. In addition to pointed questions about age, EEOC claimed the chain also hired people 40 and older at a significantly lower rate than younger applicants, even for back-of-house positions.