A California employee misclassification lawsuit appears to be drawing toward a resolution, after plaintiffs – a group of corporate training managers – have asked a federal judge to approve a $2.75 million settlement alleging their employer violated the Fair Labor Standards Act.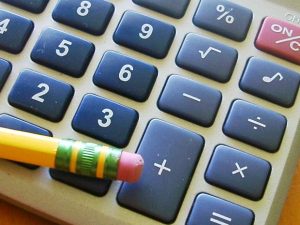 Specifically, plaintiffs in Dito, et al v. AT&T Services, Inc. et al alleged in the California Northern District Court that telecommunication giant AT&T wrongly classified them as independent contractors in violation of the FLSA, when in fact they were employees. The goal of the misclassification, plaintiffs allege, was to sidestep legal requirements to pay workers overtime.
The proposal for settlement involves a somewhat unusual structure in that it includes both a common fund for existing class members within the state, as well as an opt-in for those out-of-state who may be class members, but have yet to assert their own claims under FLSA. The settlement would save class members the the risks of individual employment litigation. Even this class action employment lawsuit, were it to continue, could drag on several more years, plaintiff attorneys opine. 
The named plaintiffs in this California wage and hour litigation, filed in 2015, assert training managers – those responsible for instructing employees about the firm's policies and vendors – were wrongly classified as independent contractors from the start of their employment. Because of this misclassification, they were denied overtime when they worked more than 40 hours in a typical week.
As noted by the U.S. Department of Labor, misclassified employees are often denied critical protections and benefits, including overtime compensation, minimum wage, unemployment insurance, safe workplaces and family and medical leave. Governments have an interest in such cases too because it ultimately results in marked losses in the form of tax revenues, workers' compensation funds and unemployment insurance.  FLSA outlines the criteria used to determine a worker's proper status, with a major question being the degree of control the company has over the worker. Some considerations are:
Extent to which work performed is an integral part of employer's business;
Permanency of worker's relationship with employer;
Nature and degree of control by employer (i.e., who sets the pay amount, work hours and how work is performed, whether worker is free to work for others and hire helpers, whether work is performed onsite or offsite, etc.);
Worker's skill and initiative;
Relative investments in facilities and equipment by worker and employer.
Both FLSA and California labor law require companies to play employees overtime for all hours worked beyond an 8-hour day or 40-hour work week. Independent contractors are not entitled to the same benefit.
The use of independent contractors has become increasingly popular in California, and it can be a mutually beneficial relationship for all involved. However, it's often too easy for employers to wrongly classify workers, putting workers, law-abiding competitors and taxpayers at a disadvantage.
Although defendant in this case has not admitted to wrongdoing, settlements like this can have the effect of deterring other companies from engaging in this same kind of conduct. If you think you are being denied critical benefits due to employee misclassification in Orange County, our employment attorneys can help.
Contact the employment attorneys at Nassiri Law Group, practicing in Orange County, Riverside and Los Angeles. Call 949.375.4734.
Additional Resources: Dito, et al v. AT&T Services, Inc. et al, Oct. 16, 2017, Order of Motion for Settlement, California Northern District Court
More Blog Entries:
New California Employment Laws Enacted in October 2017, Oct. 14, 2017, Orange County Employment Misclassification Attorney Blog