In mid-September, the 2017 California Legislature adjourned, having sent more than seven hundred bills to Governor Jerry Brown for approval. Governor Brown has already signed many of these bills into law. Among the new laws are several employment provisions which are generally deemed to be in favor of employees' rights. Learn more about the new laws – which take effect on January 1, 2018 – and how they will affect your rights as an employee or obligations as an employer. 
Understanding these provisions is important to recognizing what type of legal remedy you may have in the event you suffer wrongful termination or employment discrimination.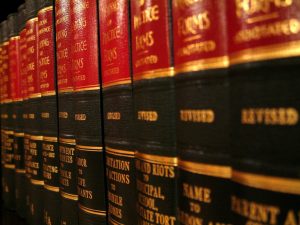 Stronger Anti-Retaliation Laws
The California Labor Code has many provisions to guard against employment retaliation and wrongful termination in Orange County. Employees have the right to assert constitutional rights during nonworking hours away from the employer's premises; file complaints with the Labor Commissioner; serve on a jury; comply with court subpoenas as a witness or victim of a crime; take time off as an emergency volunteer; and many other rights. Victims of domestic violence, in particular, have the right to a wide range of accommodations for their safety. This can include changing work stations, time off to obtain a court's protective order, and time off to seek medical treatment or counseling. In all of these situations, an employer is prohibited from retaliating against an employee who asserts their legal right, and violations can be reported to the Labor Commissioner. A new law taking effect in 2018 now expands the authority of the Department of Labor Standards Enforcement to investigate claims of retaliation. For example: the Department may now investigate employers whom it suspects of retaliation, even if no employee complaint has been filed. It may also seek temporary relief from a court (such as a preliminary injunction or restraining order) to prevent retaliation during the course of an ongoing investigation.   
Sexual Harassment Training for Farm Labor Contractor License Holders
The California Labor Code also sets forth conditions for the issuance of a farm labor contractor license. Now, the Code has been amended to require that sexual harassment training be provided to every agricultural employee in a language which he or she understands. License applicants must also provide the State with the materials used in their trainings, as well as the total number of employees given sexual harassment prevention training in the preceding year. Fines and penalties are assessed for license applicants who falsely report sexual harassment prevention training.
Pay Information
Starting in 2018, employers will be legally prohibited from asking about an applicant's salary history. (This extends to all forms of compensation and benefits, as well.) Applicants will also have the legal right to obtain pay scale information about the position which they are seeking. This measure is intended to address race and gender pay gaps in hiring. By preventing an employer from making the decision to extend a job – or the salary at which to extend a job – based upon prior pay history, applicants are provided with a more level playing field. An odd quirk of this law is that employers may use pay history which is voluntarily provided without prompting. It is therefore highly likely that many job applicants will disclose this information without knowing that the law protects them from having to do so.
Contact the employment attorneys at Nassiri Law Group, practicing in Orange County, Riverside and Los Angeles. Call 949.375.4734.
Additional Resources:
5 New Laws: California Governor Approves Employee-Friendly Laws, October 14, 2017, by Justine M. Phillips, Keith A. Goodwin and Keahn A. Morris for The National Law Review
More Blog Entries:
New 2017 California Employment Laws, August 10, 2017, Employment Lawyer Blog