An exotic dancer wishing to pursue a class action wage-and-hour lawsuit against her former employer will not be compelled to arbitrate her claim – despite previously signing an arbitration agreement prior to employment.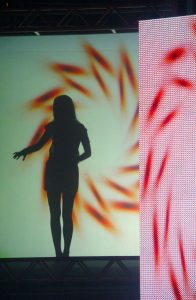 According to the decision by the U.S. Court of Appeals for the Third Circuit, the arbitration clause plaintiff signed is not applicable to a proposed class action that asserts the strip club employer misclassified dancers as independent contractors rather than employees. In a unanimous ruling, justices determined the agreement was only applicable for claims that arose under her employment agreement – not statutory claims such as a wage-and-hour lawsuit.
Misclassification of workers is a serious and ongoing problem, leading to workers being underpaid and denied many important benefits of employment. Misclassification involves the practice of labeling workers as independent contractors, as opposed to employees. The benefit for employers with this, as noted by the National Conference of State Legislatures, is they avoid paying unemployment and other taxes on workers, and also from covering them on workers' compensation insurance and unemployment insurance. 
Arbitration clauses in employment agreements are increasingly common. Arbitration differs from judicial dispute resolutions in many different ways, and typically work to the disadvantage of the employee. Arbitration tends to involve far less discovery, which negatively impacts employee plaintiff from seeking all necessary facts. It also eliminates a jury, discourages settlements and can be costly to plaintiffs (whereas access to the courts is essentially free).
In the recent wage and hour dispute, plaintiff began working for employer in 2013. In January 2015, plaintiff signed an independent dancer rental agreement, wherein she agreed to rent performance space, indicated she understood she was an independent contractor and agreed to resolve future disputes through arbitration.
Several months later, plaintiff filed a lawsuit against the club pursuant to the Fair Labor Standards Act, as well as the state's wage and hour laws. Defendant club moved to dismiss the complaint, on the grounds the arbitration clause foreclosed on plaintiff's opportunity to seek relief through the courts. District court denied the dismissal motion, but later granted a motion for summary judgment, finding no genuine dispute as to whether plaintiff's claims fell within the scope of the arbitration clause.
Plaintiff appealed, arguing her claim was not within the scope of the arbitration clause.
The law in New Jersey (where this case arose) presumes that a court and not an arbitrator decides any issue that concerns whether a claim should be arbitrated. Overcoming this presumption requires evidence both clear and unmistakable that both parties agreed to arbitrate, and silence or ambiguity on the issue doesn't overcome this presumption.
Appellate court justices found parties here did not agree to arbitrate the issues in plaintiff's claim, noting the arbitration clause failed to mention a venue for arbitration, among other elements. Plus, the arbitration clause failed to explain the difference between arbitration and litigation or reference the types of claims waived by the provision. Even though the employment agreement signed by plaintiff indicated she was an independent contractor, her claims still arise under the federal Fair Labor Standards Act and state law – not under the agreement itself. The dispute arose from a claim of violation of statutory rights – not contractual rights. Thus, the claim will be weighed by the courts, rather than an arbitrator – which will likely work to plaintiff's favor.
Contact the employment attorneys at Nassiri Law Group, practicing in Orange County, Riverside and Los Angeles. Call 949.375.4734.
Additional Resources:
Moon v. Breathless Inc., Aug. 17, 2017, U.S. Court of Appeals for the Third Circuit
More Blog Entries:
New Job Report Sheds Light on the California Job Market, Aug. 12, 2017, California Wage and Hour Lawyer Blog