A U.S. District judge in northern California has not objected to a $415 million settlement, following allegations several large technology firms conspired in a wage-fixing scheme that held salaries down for many workers.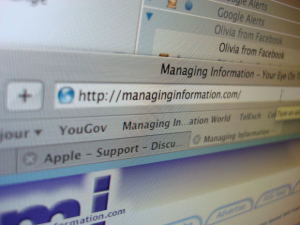 Previously, that same judge had rejected a $325 million proposed settlement, saying it was far too low. The settlement still has to be approved, but that seems more likely now with the higher sum.
Plaintiffs had asserted Adobe Systems Inc., Apple Inc., Intel Corp. and Google Inc. together made an agreement that they would not poach employees form the other. The problem with an agreement like this is that, especially when you're dealing with the major players in a given industry, such action can significantly limit job mobility. As a result, it means employees have little bargaining power when it comes to their salaries.
This prompted employees to file an antitrust class action lawsuit four years ago.
Our Orange County employment attorneys recognize there are many situations in which employees may be disenfranchised by large, powerful employers. Although wage theft and wage-and-hour litigation tends to more frequently involve lower-wage workers, this is an example of how even those who are highly educated with desirable skills can still be targets.
Here, the case, In re: High-Tech Employee Antitrust Litigation, being heard in the U.S. District Court in the Northern District of California, was built primarily on e-mails that flitted back-and-forth between the former chief executive officer at Google, the late Apple co-founder and several of the rivals. Those e-mails discuss an agreement in which company leaders agree they will not seek to much-valued engineers from the respective teams of the others. However, the agreement reportedly included an understanding the firms wouldn't touch other high-level workers either.
It's been alleged that Apple co-founder Steve Jobs was the one who initially proposed the arrangement.
In one e-mail that's been considered particularly telling, the former Google CEO tells the late Apple CEO he plans to terminate a worker recruited from one company to another, per that agreement. That e-mail was then forwarded by the Apple CEO to the human resources division, noting a smiley-face emoticon in the comments.
The earlier settlement amount was rejected after one of the key plaintiffs opposed it. In all, there are 64,000 workers covered under the claims, and it's expected a final hearing on the matter will be held in early July. If that settlement offer goes through, it would mean $5,000 per worker if every eligible employee takes the deal.
For their part, the companies have insisted they did nothing wrong and only settled to avoid the enormous costs of trial. They concede they had a no-hire agreement, but say the intention was not to lower wages.
Although $415 million sounds like a lot of money, it's actually far less than what plaintiff attorneys had initially estimated, which was $3 billion in damages.
Other companies had previously been joined to the case, including Pixar, Lucasfilm and Intuit. Those firms later settled out-of-court for $20 million.
The U.S. Justice Department took the opportunity to issue a statement indicating that when companies are in competition for the best workers, employees have an upper hand, which results in better career opportunities and, ultimately, a more productive work force.
Contact the employment attorneys at Nassiri Law Group, practicing in Orange County, Riverside and Los Angeles. Call 949.375.4734.
Additional Resources:
Apple, Google poaching settlement appears headed for approval, March 2, 2015, By Dan Levin, Reuters
More Blog Entries:
Pao California Gender Discrimination Lawsuit Against Venture Capital Firm Goes to Trial, Feb. 23, 2015, Orange County Wage & Hour Lawyer Blog