The Hawaii Supreme Court has reversed a summary judgment favoring a company accused of age discrimination in hiring, finding the company failed to meet the necessary burden to prove it should prevail as a matter of law.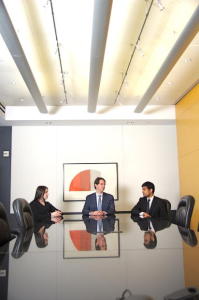 The 59-year-old plaintiff who had decades of experience in sales was turned down for a sales position, while jobs were offered to candidates who were between 20 and 35 years her junior. Trial court initially ruled plaintiff failed to prove the reasons cited by defendant company were a pretext for the actual, discriminatory reason it chose not to hire her.
Although that decision was affirmed by the appellate court, the state supreme court in its review of Adams v. CDM Media USA, Inc. reversed, noting the company failed to satisfy its burden to produce a legitimate, nondiscriminatory reason for declining to hire plaintiff – particularly when it hired candidates with far less experience.
As in most age discrimination lawsuits, the actions of the company are subtle. (Well, perhaps not exactly. Plaintiff alleges in online ads for the position, the company requested both "youthful" workers and "recent college graduates," but the court ultimately deemed this evidence hearsay and did not allow for its consideration.)
The company never outright said, "We can't hire you because you're old." That almost never happens anywhere. But most age discrimination cases are built on circumstantial evidence.
While plaintiffs in these cases do maintain the burden of proof throughout proceedings, defendant companies that request summary judgment have to prove there was a legitimate, non-discriminatory reason for the adverse employment action.
In this case, the company argued plaintiff was not hired because she was not qualified for the position and did not have recent or relevant sales experience. But the evidence presented by plaintiff refutes this assertion. Aside from that, the print advertisement for the job stated sales experience was preferred but not required. Thus, plaintiff could have no experience and still be qualified for the job. This fact was underscored by the ad's promise to provide training to all new sales hires.
Beyond that, plaintiff did in fact have extensive sales experience. She owned and operated her own marketing firm for a dozen years, worked directly with executives, business owners and government managers. She also worked both inside/outside sales for a large phone company and had won several awards for her sales efforts.
A manager at defendant firm who interviewed plaintiff said she had indicated she did not like tedious work, and this position would be tedious. However, plaintiff denies saying this and there was never any formal record of this statement.
The company also indicated she hadn't work in this particular type of sales within the last five years, during which time she was a full-time caregiver to a terminally ill family member. But again, sales experience wasn't expressly required in the first place.
Based on all this, plaintiff had established grounds for an age discrimination lawsuit, and from that point, it became the employer's burden to prove it had a legitimate, non-discriminatory reason not to hire her. The only piece of evidence provided to the court on this point was a a declaration written by the company CEO which cited her lack of recent sales experience, her alleged lack of experience in selling to corporate executives of Fortune 1,000 companies and her dislike of tedious work.
The court determined on each of these points, the company failed to prove the assertions were legitimate or non-discriminatory.
Contact the employment attorneys at Nassiri Law Group, practicing in Orange County, Riverside and Los Angeles. Call 949.375.4734.
Additional Resources:
Adams v. CDM Media USA, Inc. , Feb. 24, 2015, Hawaii Supreme Court
More Blog Entries:
Augustus v. ABM Sec. Servs., Inc. – Requiring Guards to Remain On-Call No Violation of Rest Break Law, Feb. 9, 2015, Orange County Employment Lawyer Blog