Employers might be surprised to learn that the actions of an Airbnb host can affect policy and obligations created by the California Department of Fair Employment and Housing. Nonetheless, that is the outcome of a particularly heated racial case arising out of Big Bear.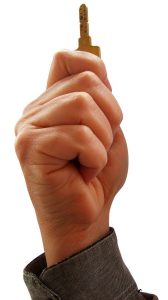 The Star reports that, in February 2017, Asian UCLA law student Dyne Suh had rented a cabin in Big Bear. The cabin had been rented from Tami Barker through Airbnb. After driving for hours through rain and snow, Suh received a text message canceling the reservation when she was only minutes away from the cabin. Barker wrote:
"I wouldn't rent to u if u were the last person on earth"
"One word says it all. Asian."
"This is why we have Trump"
"I will not allow this country to be told what to do by foreigners."
Suh, an American citizen and law clerk at the Riverdale County Public Defender's Office, reported the case to the Department of Fair Employment and Housing. The Department ordered Barker to pay a $5000 fine, issue a personal apology to Suh, take a college level course on Asian American studies, complete community service at a civil rights organization, and report rental data to the Agency for the next four years. Airbnb also permanently banned Barker from their site.
What This Means for Employers
It may not appear that this particularly egregious housing discrimination has much impact upon California employers. While the case itself involved housing rather than employment, the Department's fast and harsh response to the case nonetheless shows exactly how seriously it takes complaints of discrimination.
Notice that the fine was the least of the punishments ordered by the Department. Barker's community service, college course, and personal apology were all designed to impress upon her the egregiousness of her conduct, and increase her understanding of a race that was different from her own. The Department demonstrated that it was less concerned with raising fees through fines that it was with addressing the causes of racism.
Employers, too, face the risk of a complaint to the Department of Fair Employment and Housing when workers feel they have been discriminated against in the workplace. The Department has very clearly demonstrated very little tolerance for racial discrimination. Employers can best protect themselves from such liability by enacting and enforcing clear workplace policies that prohibit even the appearance of racial discrimination.
Note, too, the appearance of politics in the racial discrimination against Ms. Suh. Politics can be a tense and dangerous issue in any workplace, but when they are tinged with hints of racism, they can expose an employer to liability. Employers must be careful to identify political talk with any possible hint of racial discrimination and prohibit it in the workplace. Employees who engage in such racial discrimination must be disciplined, or else employers can be liable for sanctioning their conduct.
Discrimination can be devastating for both an employee who experiences it and an employer which is wrongfully accused of it. Employees and employers can protect their legal interest by consulting with an experienced employment law attorney.
Contact the employment attorneys at Nassiri Law Group, practicing in Orange County, Riverside and Los Angeles. Call 949.375.4734.
Additional Resources:
 'This is why we have Trump': California Airbnb host cancels Asian renter's reservation, July 16, 2017 by Levi Sumagaysay, The Star
More Blog Entries:
Racial Discrimination at Work: Facebook Managers at Data Center Accused, December 26, 2016, Employment Lawyer Blog