A recent ruling by the California Supreme Court on May 8, 2017, makes it easier for employers to comply with the state's "day of rest" statute. The enhanced flexibility can benefit both employers working to accommodate their business needs, and employees who desire more flexibility to accommodate their personal activities with their work schedule and responsibilities.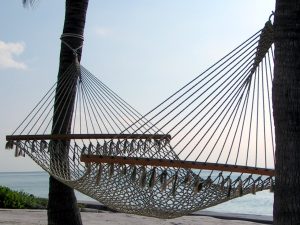 The California "day or rest" statute prohibits employers from causing employees to work more than six in seven days. The San Francisco Business Times reports that, in Mendoza v. Nordstrom, the Court clarified that the day of rest is guaranteed for each work week, rather than any given period of seven days. Previously, it was unclear which measure had to be used for purposes of calculating the day off. Some employers would go to great lengths to accommodate every seven-day period on a rolling basis. Now, they need only to set a defined work week, and ensure that employees have one day off within that week.
The ruling also gave employers the option of scheduling employees for more than seven days in a row if they are given time off equivalent to one day per work week. This, too, allows greater flexibility in scheduling. It also appears to signal the Court's awareness of the realities of the contemporary American workforce. 
Employees' Choices to Work
The Mendoza case also clarified another important point of ambiguity within the law: what actions on an employer's part "cause" an employee to work more than six days in seven? What level of threat, coercion, intimidation, etc. must be used to qualify as "causing" the employee to forfeit his or her right to rest?
According to the California Chamber of Commerce, the state Supreme Court resolved this issue as part of its ruling. The Court held that the employer causes work when it induces the employee to forego rest to which he or she is entitled. Employers are not forbidden from allowing an employee to independently choose not to take the day of rest. The employee must be fully apprised of his or her right to rest, and the employer cannot conceal that right from the employee. Employers also cannot take any action to encourage employees to forego their right to rest.
So what does this mean for work schedules? Ultimately, greater flexibility creates more opportunities to create scheduling compromises which meet the needs of both employee and employer. Communication is critical to the success of this venture. If both parties are clear about what their needs are, creative solutions can be explored to meet their needs. Employers must take care to ensure that employees are always aware of their right to a day of rest, and that they are not induced to forego that right.
Employees have specified rights to rest under California law. Employers can protect themselves from liability by consulting with an employment law attorney who can help enact company policies which adhere to state laws governing break periods, days off, and other rest requirements.
Contact the employment attorneys at Nassiri Law Group, practicing in Orange County, Riverside and Los Angeles. Call 949.375.4734.
Additional Resources:
Employers win flexibility in California Supreme Court ruling on "right of rest" employment law case, May 8, 2017 by Kevin Truong, San Francisco Business Times
More Blog Entries:
Smiley v. DuPont de Nemours & Co. – Company Can't Use Paid Meal Breaks To Offset Other Compensation, October 29, 2016, Employment Lawyer Blog