Telecommunications giant AT&T has settled yet another age discrimination claim, this time for $250,000 following a series of incidents surrounding a Missouri employee.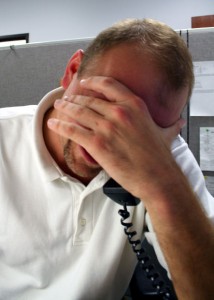 Our Costa Mesa age discrimination lawyers applaud any action that holds employers accountable. However, given that this is a relatively paltry sum for such a large firm and that this is far from the first time such claims have been made against this company in particular, we wonder how effective such settlements ultimately are in terms of deterrence.
This is particularly true when you're talking about a company that rakes in $125 billion annually.
Just last year, the company settled a nationwide lawsuit brought by the U.S. Equal Employment Opportunity Commission, alleging a refusal to rehire tens of thousands of workers who had retired under previous programs. In that case, some 50,000 retired workers were essentially "blocked" from being rehired. (The firm had an estimated 256,000 workers as of last year.)
That case, EEOC v. AT&T Inc et al, U.S. District Court, Southern District of New York, was initially brought on behalf of a 57-year-old worker who was turned down for an open position when he attempted to re-apply after accepting an early retirement package a few years earlier. The position was later granted to a younger, less experienced worker.
The EEOC contended that such actions barred older workers from equally competing for jobs, in direct violation of the Age Discrimination in Employment Act of 1967.
The company never conceded to wrongdoing in the settlement, but did agree to change its internal policies with regard to hiring workers who had previously retired.
In this most recent age discrimination case, the Missouri worker, a 16-year veteran sales coach manager, was 53-years-old when the company terminated her from her post. Simultaneously, younger sales coach managers who were lower-performing were either transferred or, in some cases, even promoted.
The EEOC noted that age discrimination is a growing problem in which those affected are often victimized twice. First, they lose their jobs unjustly. Then when they attempt to find another job, they often discover they have a tougher time gaining new employment for the very same reason they were let go of their old position.
But it's not just age discrimination claims that have dogged AT&T. Religious and disability claims as well have been settled in the past year.
In May of 2012, another Missouri employee won a $5 million lawsuit for religious discrimination after she says she was subjected to a hostile work environment when she converted from Christianity to Islam. She said her conversion, six years after she began working for the company, prompted a pattern of offensive and discriminatory conduct by supervisors. Her managers and co-workers took to calling her a "terrorist" and even told her she was going to hell. One manager even went so far as to grab her hijab, or religious hair covering, off her head after she refused his demands to remove it.
She was subsequently fired.
In another discrimination case brought just a few months earlier in Indianapolis, a long-term employee alleged the company failed to reasonably accommodate her when she became disabled. She was diagnosed with Hepatitis C, which, without treatment, could have proved fatal.
She was ordered by doctors to take a medical leave of absence to receive treatment. Though it was initially granted by the company, the firm later fired her, saying that the leave violated its attendance policy.
Costa Mesa employment lawsuits can be filed with the help of the Nassiri Law Group, practicing in Orange County, Riverside and Los Angeles. Call 949.375.4734.
Additional Resources:
AT&T to Pay Quarter Million Dollars to Settle EEOC Age Discrimination Suit, Aug. 30, 2013, Press Release, U.S. Equal Employment Opportunity Commission
More Blog Entries:
Age Discrimination in California Increasing, Report Says, Aug. 16, 2013, Costa Mesa Age Discrimination Lawyer Blog