A complaint of HIV discrimination lodged by a man in Brooklyn, N.Y. who alleged he was denied an opportunity at a city job because of his HIV-positive status, recently received a credible boost when the U.S. attorney in Manhattan took up the cause. The federal government is now suing New York City for discrimination.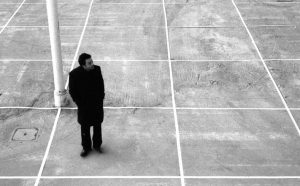 Ultimately, HIV discrimination is a form of disability discrimination, which is forbidden under the Americans with Disabilities Act. Stigma surrounding HIV and its association with the LGBT community has been difficult to overcome, and as this case shows, it clearly hasn't been eliminated. We are 30 years into the HIV/ AIDS epidemic and employers are still making hiring/ firing decisions based on misinformation of what it means to live and work with it.
According to The New York Post, plaintiff said he applied for a job as a New York Police Department technician. That was in 2013, and he was given an offer of conditional employment. He then went through a series of background checks and medical tests. It was at that time that he revealed he was HIV-positive, meaning he has been diagnosed with HIV, the virus that causes AIDS. At that point, the police department requested additional blood testing. Soon thereafter, plaintiff was told he was medically disqualified from the job because he had HIV low CD4 count. For those who may be unfamiliar, the CD4 cell count is a means of measuring the health of a person who has the HIV virus. If a person has a high count, they are considered fairly healthy. However, a person with a low CD4 count is not considered healthy.
The 60-year-old plaintiff said he was qualified for the position, which required that he perform clerical and administrative work, in addition to fielding and transferring calls as an emergency call dispatcher. His HIV discrimination lawsuit alleges there was no reason that was not discriminatory that would account for failing to hire plaintiff.
The claim was first filed with the U.S. Equal Employment Opportunity Commission (EEOC), which determined there was a reasonable foundation to believe the basis for denying plaintiff a job was discrimination. The EEOC worked to hammer out a settlement agreement with the defendant, but the two sides couldn't reach an accord. The case was then referred to the U.S. Department of Justice, and it was that agency that filed the lawsuit.
Plaintiff told the Post he had received documents extending him a job offer and retroactive pay, but a settlement hasn't been approved by a judge.
Plaintiff explained that despite his illness, he works hard to stay healthy and keep himself in shape. He said he has every confidence he can do the job that would be required of him, with minimal or no modifications.
In addition to a job offer and back pay, the U.S. attorney's office is seeking an order that would bar the New York Police Department from engaging in any practice or act that would be discriminatory against any applicant or worker on the basis of his or her disability.
Contact the employment attorneys at Nassiri Law Group, practicing in Orange County, Riverside and Los Angeles. Call 949.375.4734.
Additional Resources:
Bharara sues city over NYPD rejecting man with HIV, Jan. 18, 207, By Kaja Whitehouse and Lorena Mongelli, The New York Post
More Blog Entries:
Trucker Wage Lawsuit Results in $54 Million in Damages, Dec. 29, 2017, HIV Employment Discrimination Lawyer Blog