For the most part, business liability insurance policies do cover the cost of defense and settlements in numerous types of employee lawsuits. It usually comes down to the exact language in the policy, but coverage is often extended for claims of sexual harassment, wrongful termination and discrimination. This is of paramount concern to employers, but it's also relevant to employee plaintiffs in employment litigation because if the insurer doesn't cover it, the employer will be directly responsible. If the damage award is sizable enough and the company small enough, it could mean you'll have difficulty collecting on the damage award in your employment lawsuit.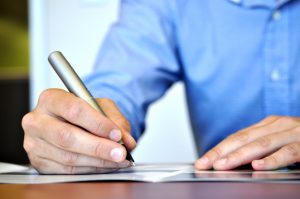 This is especially pertinent to those filing a claim for violation of California's wage and hour laws. Many employer liability insurers don't carry coverage for this type of claim in California. Wage and hour claims are often explicitly cited as an exclusion or else businesses pay a premium for coverage.
However, a recent California Court of Appeal decision paved the way for more wage and hour claims to be covered by employer liability insurers. In Southern California Pizza Company, LLC v. Certain Underwriters at Lloyd's, London, the appellate panel ruled that wage and hour claims against a pizza shop (for failure to reimburse for reimbursable expenses) was not barred under the business's policy exclusion on wage and hour claims.
Why?
Let's start with the fact that this was a class action wage and hour lawsuit alleging a litany of California Labor Code violations. The employer's liability insurer extended only limited defense on the claim and further denied any obligation to cover damages to the employees if they won or secured a favorable settlement.
The employer then took action and filed its own lawsuit, arguing the insurer had a duty to fully defend the company in the underlying lawsuit but also indemnify it for certain claims – including alleged violations of state wage and hour laws (specifically section 226 for non-compliant wage statements and section 2802 for failure to reimburse for travel and work expenditures).
According to court records, the trial court initially dismissed the lawsuit, finding the pizza company had no valid claim against its insurer because wage and hour violations were specifically excluded from coverage according to the policy.
Upon review, the Court of Appeal for the Fourth Appellate District, Division Three, agreed with the trial judge where section 226 was concerned. However, the court reversed when it came to claims brought under section 2802. The reason is that claims for reimbursement of work-related expense aren't technically "wage and hour claims." Employees weren't claiming damages for losses resulting from unfair wages for hours they worked. Instead, they sought reimbursement for employment-related expenses. That's not the same as wages.
Why does this matter for California workers?
Because even if one of the claims in an employment lawsuit isn't covered by an insurer, well-established California law holds that if at least one claim is covered, the insurer is obliged to defend the entire lawsuit. Insurers may ultimately be able to seek reimbursement from their insured for any portion of damages paid for claims that were excluded under the policy – but at least prevailing employees can be assured payment.
Failure to reimburse for work-related expenses is an increasingly common cause of action in Los Angeles employment litigation – both individual and class action.
Contact the employment attorneys at Nassiri Law Group, practicing in Orange County, Riverside and Los Angeles. Call 949.375.4734.
Additional Resources:
Southern California Pizza Company, LLC v. Certain Underwriters at Lloyd's, Sept. 20, 2019, California Court of Appeal, Fourth Appellate District, Division Three