In most California wage and hour employment lawsuits, the entity held accountable by wronged workers is their (sometimes former) employer. Agents of your employer (typically, the owner) are in charge of paying those wages, but generally aren't deemed responsible if there is a violation of law to do so. In fact, two California Supreme Court decisions in recent years (Reynolds v. Bement and Martinez v. Combs) affirmed this fact. But now, a California appellate court has ruled the lines of liability for unfair wages may not be so black-and-white. It may in fact be possible for supervisors and/or fellow employees deemed responsible to pay both civil penalties and your attorneys' fees.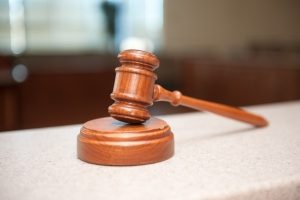 The case in question, Atempa v. Pedrazzani, before the California Court of Appeal, Fourth Appellate District, Division One, weighed a case filed under the state's unique Private Attorney General's Act (allowing wronged workers to sue for labor violations on behalf of the state and keep 25 percent of the verdict or settlement).
Persons Acting on Behalf of Employer Can Be Liable for California Wage Theft
Specifically at issue were violations of Labor Code 558,1, which references employers "or other persons acting on behalf of an employer" who violate state overtime laws, and another similar provision of law, section 1197.1, referencing the same but for violation of minimum wage laws. The court held that both statutes allowed the employer AND other persons acting as the employer's agents to be personally liable for civil penalties and attorney's fees.
So what's the takeaway with that decision? Well, unless the California Supreme Court reverses (and not withstanding the two earlier decisions holding employer agents can't be liable for actual wage loss damages from wage theft), these "agents" of the employer can be responsible to pay civil penalties and attorney's fees (in this case $315,000) – as well as interest on those amounts. The actual wage losses for overtime violations and minimum wage violations are to be paid by the company.
How Did This California Wage Theft Happen?
According to court records in the case, defendant No. 1 was the founder, owner, president, secretary and director of defendant No. 1, an Italian restaurant located in Encinitas. At the time this case went to trial, the restaurant employed a total of 71 people.
Included among those workers were plaintiffs – one brought on 10 years ago as a dishwasher (later promoted to cook) and the second hired as a dishwasher in 2011. Both left the restaurant sometime around the middle of 2013.
Soon thereafter, plaintiffs filed their California wage theft lawsuit against defendants – owner and restaurant – based on seven counts. These included failure to pay regular and minimum wages, failure to pay overtime wages, not timely furnishing itemized and accurate payroll statements, unfair business practices, waiting time penalties, not maintaining payroll and personnel records and failure to ensure they were provided meal and rest breaks in compliance with state law. An eighth cause of action was filed under PAGA for civil penalties.
The case went to a bench trial, concluding after little more than a week with a judge deciding the matter in favor of plaintiffs – including ordering defendant No. 1 owner to pay the civil penalties and attorney fees personally. That decision was later affirmed by the state appellate court.
It's unclear whether defendant will attempt to appeal to the state supreme court, though we suspect many defendants will want to fight back hard on this to avoid being personally responsible for such hefty financial responsibilities.
Contact the employment attorneys at Nassiri Law Group, practicing in Orange County, Riverside and Los Angeles. Call 949.375.4734.
Additional Resources:
Atempa v. Pedrazzani, Sept. 28, 2018, California Court of Appeal, Fourth Appellate District, Division One
More Blog Entries:
Wage Theft Alleged by Hundreds of Amazon Delivery Drivers, Sept. 13, 2018, Los Angeles Overtime Wage Theft Attorney Blog