California disability discrimination in employment happens when an employer takes unfavorable action (or no action at all) an employee or applicant because of his or her disability, despite the fact they are qualified for the job.  As noted by the California Department of Fair Employment and Housing, companies also aren't allowed to treat a worker – prospective or otherwise – any differently just because they have a history of a disability or the employer's belief or perception of a disability. The same is true if the employee or applicant has some type of relationship with someone who has a disability.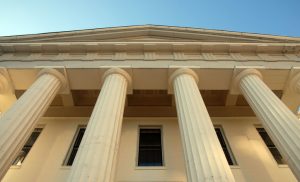 Not only this, but as our Los Angeles disability discrimination attorneys can explain, employers are obligated to extend reasonable accommodations in the event the worker or employee has a disability, the only exception being that to do so would be a source of undue hardship (i.e., significant expense or difficulty for the employer).
Failure to do follow the law can result in a disability discrimination lawsuit, with compensatory and possibly punitive damages paid to plaintiff, as well as government fines for violation of state law.
Recently, a U.S. District Court (federal) in Washington State awarded a worker $5 million after he was fired from his position at a Seattle corporate office of a luxury car manufacturer. The Seattle Times reports plaintiff had worked at the nationally-sought-after brand for some 14 years. Then at the close of 2014, he was diagnosed with throat cancer, and had to undergo a procedure known as a laryngectomy. As a result of having his vocal cords removed, he needed a prosthetic voice box.
He was given the all-clear by his doctor to return to work at the start of 2015, and the general manager did put him on the schedule. Plaintiff was rendered unable to speak following the surgery. Pretty much all his colleagues anticipated he would be returning to his job as a finance director after the surgery. However, right before he was to return, he stopped by the dealership and had a chance run-in with the owner. The two shook hands and spoke briefly, with plaintiff using his voice box, as he was still on voice rest.
Based on that brief meeting alone, court records allege, the owner determined plaintiff would not be able to return to the company, indicating plaintiff wouldn't be able to do his job and customers would find the voice box "unappealing." The owner allegedly refused to meet with plaintiff again, and soon after firing him via email.
Plaintiff filed a wrongful termination lawsuit, alleging unlawful discrimination for his disability. The termination, plaintiff alleges, was a violation of both the federal Americans with Disabilities Act and the state law prohibiting discrimination in employment.
The luxury car maker refused to settle the disability discrimination case, instead pressing ahead to court. Following trial, jurors awarded him $5 million – believed to be one of the largest civil employment lawsuit verdicts in that region ever.
Plaintiff did ultimately land another job also, as the finance director for another vehicle company in Tacoma.
As employment attorneys in L.A. know, a person suffers the misfortune of cancer shouldn't also be deprived of the opportunity to return to work if they can still complete the key functions of the job. To do otherwise, as this case illustrates, is not only immoral, but against the law.
Contact the employment attorneys at Nassiri Law Group, practicing in Orange County, Riverside and Los Angeles. Call 949.375.4734.
Additional Resources:
Discrimination laws regarding people with disabilities, California Department of Fair Employment and Housing
More Blog Entries:
Employer Discrimination Lawsuits: Facebook Job Ads Allow Unlawful Hiring Bias, Sept. 15, 2018, L.A. Disability Discrimination Attorney Blog