Equal pay for equal work has long been one of the main goals for those fighting for women's rights.  However, while the goal and the protests have been around for decades, we are still a long way from realizing that goal.  For this reason, those in the Democratic party running for the presidential nomination have said this will be a major policy issue if they are elected.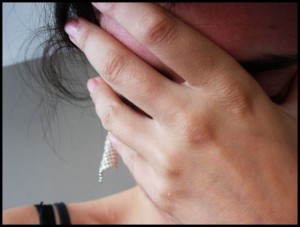 This is especially a problem in industries that are dominated by female workers. According to a recent news feature from the Huffington Post, 95 percent of all domestic workers in California are women. They are now demanding better wages.
One woman interviewed for the article says she regularly works 12-hour days, with no days off, even weekends, and has been working at this place for a year and half.  That is 18 months of working 12 hours a day with absolutely no off days, and that has to stop.  She quite reasonably said she felt like she was a slave instead of an employee. This was the first job she had since coming to Los Angeles from her home in the Philippines and has since quit.  She has been working as a home healthcare worker for different employers since that time.
She also said she was not getting paid enough for the job she was being asked to do, and had no time for herself.  She said she could not even read a book, and it was causing mental health issues including depression.
There is currently a provision in the law what requires employers to pay overtime wages to domestic workers, including healthcare workers who come to patients' homes.  This law is codified in a 2013 provision in the California Bill of Rights.  However, this provision is set to expire automatically via a sunset claim in 2017.  The state has until September of this year to pass a new bill or extend the current one. If this fails to happen, the law will expire and these many domestic workers will go back to working 12 hour shifts seven days per week without being paid any overtime.
Those who are leading the demonstrations with the domestic workers want the state officials to know that this is more than a matter of California employment law.  They want the state law makers to known that it is a matter of basic human dignity, and they believe dignity is not a provisional right. In this the meaning of provision can be taken both literally and figuratively, since it is codified in a provision that is set to automatically expire.
There is also the issue that many of these rights are being ignored, because the vast majority of workers are female.  While there is no denying that women are not always treated fairly in the workplace, that does not mean workers should allow themselves to be taken advantage of.  The best thing you can do if you are in this situation is to speak with an experienced Orange County employment attorney.
Contact the employment attorneys at Nassiri Law Group, practicing in Orange County, Riverside and Los Angeles. Call 949.375.4734.
Additional Resources:
95% Of Domestic Workers Are Women. In California, They're Demanding Better Pay, March 8, 2016, Huffington Post, By Sarah Grossman
More Blog Entries:
Workers' Compensation and Employee Misclassification Issues, Jan. 19, 2016, Orange County Farm Worker Rights Lawyer