The California Division of Labor Standards Enforcement is attempting to chip away at the state's ongoing wage theft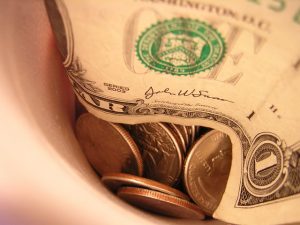 problem through a series of investigations throughout the state. Officials recently cited seven restaurants in the Bay Area for stolen wages totaling more than $10 million. Over $5 million of that total came from 133 workers at one restaurant, according to an article from SFGate. Additionally, six residential facilities in Los Angeles were issued citations totaling $7 million in recent months, and a Los Angeles restaurant was charged $500,000. In Chino, a fitness and weight loss chain was cited $8.3 million. Violations included counting tips toward minimum hourly wage, withholding overtime payments, and not paying split-shift premiums.
As our employment attorneys can explain, California minimum wage as of Jan. 1, 2018, is $11 per hour for places of employment with more than 25 employees, and $10.50 per hour for employers with 25 or fewer employees. The state is in the middle of a gradual increase process, with wages going up incrementally each year until they reach $15 per hour in 2023. In many states, restaurant workers have a different minimum hourly wage than other workers that is provided by their employer, so long as their tips bring them up to at least the standard hourly minimum wage. But in California, restaurant owners are not allowed to use tips as a credit toward their employees' minimum wage. Servers must be compensated with full minimum wage, plus all the tips they earn. If a California employer holds back any tips or applies tips toward their hourly wage, it is considered wage theft.In the case of the Los Angeles residential facility, allegations ranged from employees being paid as low as $3 per hour, not being paid overtime for working 24-hour shifts for six days a week, and not receiving breaks. The workers allegedly would be given a flat rate for their services monitoring and caring for hospice patients and elderly residents, which when divided out over the number of hours worked ended up being far below minimum wage.
When an employer does not properly compensate workers, even by just a little, it can have a broad and negative impact on the life of the employees. It might not seem like a lot when you isolate one shift or one paycheck, but over time, the loss for the worker can be significant. This can have a major impact on the overall quality of life for employees who live paycheck to paycheck already. Meanwhile, the employer can profit greatly from skimming just a little from a pool of employees over time. In fact, California employees are estimated to experience about $2 billion in wage theft every year.
That's why our wage theft lawyers in Los Angeles believe in the work that we do. Oftentimes those whose wages are being targeted by employers are the people who can afford it the least. They are vulnerable and afraid of losing their jobs or their only source of income, so they say nothing. You deserve to be paid in full for the work that you do, and California law is on your side. Our attorneys will make sure your rights are put first and foremost and that employers are held accountable.
Contact the employment attorneys at Nassiri Law Group, practicing in Orange County, Riverside and Los Angeles. Call 949.375.4734.
Additional Resources:
California Labor Commissioner Cites Owner of Six Residential Care Facilities in Los Angeles Over $7 Million for Wage Theft, Jan. 9, 2018, Department of Industrial Relations
More Blog Entries:
Tipped Employees Might Have to Share Tips Under Proposed Rule, Feb. 15, 2018, Los Angeles Employment Lawyers Blog