Federal and state laws prohibit California pay discrimination, which is a workplace disparity in pay based on an employee's gender, race, color, religion, age, disability, and national origin. Plaintiffs in California pay discrimination lawsuits do not need to prove there was discriminatory intent. In other words, it doesn't matter if the employer didn't mean to be discriminatory; the impact is what matters.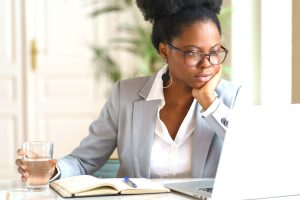 Pay discrimination claims in California are primarily based on one of a few laws:
The California Equal Pay Act, Labor Code section 1197.5. This state law has been in place for decades, and aims to ensure equal pay regardless of race or gender. In 2016, lawmakers expanded these protections to workers who do "substantially similar work." It also eliminated the requirement that comparative workers be operating in the same establishment. The law also explicitly states retaliation against employees who seek enforcement of the law is illegal, as is punishing workers for discussing or asking about co-workers' wages.
The Equal Pay Act of 1963. This federal statute requires employers to compensate men and women equally for doing the same work at the same workplace.
The California Fair Employment and Housing Act. FEHA prohibits discrimination of applicants and employees of companies with 5 or more employees. Pay discrepancies based on gender in violation of FEHA.
As our Los Angeles employment lawyers can explain, these statutes cover all forms of pay, including salary, overtime, bonuses, vacation/sick leave, insurance, and other benefits.
California Equal Pay Lawsuits Underscore Persistent Problems
The fight for equal pay isn't a new one, but companies continue to violate the law. The tech industry has become quite notorious for persistent equal pay problems. In a survey conducted by Bloomberg last year, male employees received higher pay than 59 percent of women for the same work. The average disparity in pay was about 3 percent. That can amount to thousands of dollars per year for every employee.
Apple denies any pay disparities at its companies, but a pay equity survey shows quite the opposite: A 6 percent wage gap between the salaries of men and women doing similar jobs. At Facebook, the average employee salary is $120,000; but the average for male employees is $129,000 while for female employees, it's $112,000. Other companies like Microsoft, Oracle, Cisco, Sony, and eBay have been accused of similar pay disparities.
Last year, former employees of Google were granted class action status for pay discrimination – specifically those who allege the company systematically underpaid women. The case settled in June, with Google ponying up $118 million to settle with roughly 15,500 women previously employed in 236 different jobs by the tech giant. The company denied any wrongdoing, but did agree to have an outside monitor review its ongoing pay practices for the next three years.
LinkedIn settled with nearly 700 female workers in California for $1.8 million in a case that alleged systemic, gender-based pay disparities.
Justified Pay Disparities
Under both the EPA and the FEHA, the employer's intent is largely irrelevant if the disparate impact along lines of gender, race, or some other class is proven.
However, companies can claim justified differences in pay if they are able to establish that any variations are attributable to:
A merit system.
A seniority system.
A system that measures earning by quality or quantity of production.
Any other bona fide factor such as education, experience, or training.
New Law Encourages More Pay Transparency for California Employers
Since 2018, it's been illegal for California employers to ask applicants about prior salary history. The law also requires employers to provide applicants a pay scale upon reasonable request.
Effective September 2022, employers with 15+ employees are required to publish a pay scale for in a job posting for any position. Companies also must hang on to records of wage ranges for each job title for the full duration of the worker's employment – plus 3 years. Those records must be made available for the Labor Commissioner inspection upon request.
If you have a claim for pay disparity in Southern California, contact the employment attorneys at Nassiri Law Group, practicing in Newport Beach, Riverside and Los Angeles. Call 714-937-2020.
Additional Resources:
Pay Discrimination, EEOC