The sexual harassment scandal bubbling over in San Diego has become a blight on the city, as the embattled mayor is now attempting to strong-arm the city into paying his legal bills due to a failure to provide anti-sexual harassment training.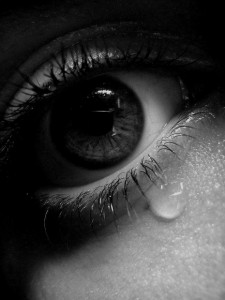 Our Costa Mesa sexual harassment lawyers recognize that such training is required in California by all schools and government agencies and all companies with 50 or more workers.
The purpose of such training is to help prevent sexual harassment, but of course, it's not full-proof. Supervisors do become more educated about what sexual harassment is, but a cursory training session at the beginning of one's employment doesn't automatically prevent future occurrences. More practically for the employer, such training serves to help protect them in future litigation. It's a way for companies to say, "Here, see what we did to prevent this from happening from the very start."
That doesn't mean that companies that ensure such training is completed are immune from future sexual harassment litigation. However, those that don't bother to comply with the law could be expanding their potential liability.
That's what we expect to see in the San Diego case.
There, eight women have come forward to accuse Mayor Bob Filner of sexual harassment and even sexual abuse. Some of those cases date back to when Filner served as a Congressman, meaning the statute of limitations has expired.
However, one of those women, a former communications director for the city, has filed a lawsuit against the city and Filner, alleging sexual harassment.
Filner has conceded to "inappropriate" and "disrespectful" behavior toward women in the past. However, he has stopped short of admitting to sexual harassment. He has refused demands for him to step down from office, and instead said he would undergo an intensive two-week therapy – during which time he would continue to conduct his duties as mayor.
When Filner requested that the city cover his legal expenses, council rejected his request. Filner responded by saying the city had failed to provide him with sexual harassment training, as required. A session was scheduled, but the instructor canceled and never rescheduled.
Such training is supposed to take place within the first six months of employment.
The city responded by filing a cross complaint against Filner that if approved would grant indemnity to the city for damages and legal fees the city incurs as a result of sexual harassment claims by the former employer.
The city did not accept responsibility for failure to provide Filner with the training, but said it does have a crystal clear zero tolerance policy with regard to sexual harassment. As one taxpayer weighing in on the issue put it: "Being a groper is not part of his duties."
The city attorney's office has launched its own internal investigation into the allegations made by the former city worker in her lawsuit. Specifically, she alleges Filner created a hostile work environment that included numerous derogatory comments about women, including that they were "stupid idiots" and "sexual objects." In other instances, he reportedly attempted to make numerous unwanted sexual advances toward the plaintiff, including putting her in a headlock and attempting to kiss her.
Other accounts by women who previous worked with and for Filner indicate a pattern of that kind of language and behavior from him.
Costa Mesa sexual harassment lawsuits can be filed with the help of the Nassiri Law Group, practicing in Orange County, Riverside and Los Angeles. Call 949.375.4734.
Additional Resources:
City sues Filner, won't pay his legal fees, July 30, 2013, By Craig Gustafson and Mark Walker, San Diego Union-Times
Beset San Diego Mayor Says He Didn't Get Harassment Training, Aug. 1, 2013, By Korva Coleman, NPR
More Blog Entries:
Wage Disparity for Women Grounds for Employment Lawsuit, July 15, 2013, Costa mesa Employment Lawyer Blog