A California State University professor was wrongly denied a promotion to an associate professorship and lifetime tenure as a result of retaliation for reporting a hostile work environment to women and people of color. That was the finding of California's First Appellate District, Division Three, which affirmed the trial court's damage award of more than $965,000 in damages, plus attorney's fees.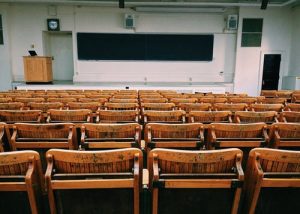 The professor had also claimed discrimination, but the court found no liability on that particular claim.
The appellate court rejected the university's argument that plaintiff needed to show that she was clearly superior to a comparative professor who was granted tenure, but who had not filed a complaint.
As our Orange County employment attorneys can explain, workers are protected from discrimination and retaliation under a series of California Labor Code provisions, overseen by the California Department of Industrial Relations.
Gupta v. California State University
According to court records, plaintiff is an American woman of Indian national origin/ancestry who was hired 13 years ago as a tenured-track assistant professor in social work studies. Reviews are conducted by the university annually to determine whether to retain the professor for the following year. Assistant professors have six-year terms, after which point the school decides whether to promote or award lifetime tenure.
In her early years, there was reportedly some trouble adjusting, as students had complained about the rigorous demands of her course. Still, the review board praised her as being a valuable contributing member, actively engaged in research and the community. Following some adjustments to her teaching style, her scores were higher still.
Then in 2009, she and several other faculty, all women of color within that department, wrote to the dean requesting a meeting alleging, among other things, the creation of a hostile work environment. These complaints related specifically to the director, and at the meeting, concerns regarding racial and national origin discrimination were discussed. The dean instructed the professors and director to "work out their differences." If unsuccessful, they could call another meeting.
Within two months, plaintiff was up for her next performance review, which would evaluate tenure. This time, the review was wholly critical – despite the fact that she scored higher than average on most department measurements. There was also no mention of the fact that she had published an adequate number of research articles to meet tenure requirements.
Angered by this review, she sent emails to a colleague, saying the process had been unfair and discriminatory and blaming the director and the dean. A meeting was held. The emails were discussed, with the dean becoming upset and reportedly saying he would "get even" with plaintiff, adding there were "consequences to those sort of conversations." Others testified the dean had been loud, animated, red-in-the-face and pointing at plaintiff during this encounter.
The following year, plaintiff was again denied early tenure, at the dean's recommendation, despite support from the departmental and campus tenure committees. She filed a complaint with the Equal Employment Opportunity Commission. The case went to arbitration, with the arbitrator ordering the university to again review the tenure application. The federal lawsuit was voluntarily dismissed.
The following year, she had glowing student reviews and had written twice the number of peer-reviewed articles as required under the department's tenure policies. She'd also co-authored textbook chapters, encyclopedia entries and dozens of conference papers and was awarded a Fulbright research award for "remarkable scholarship." Still, she was denied tenure. Other faculty who recommended her for early tenure would learn the dean was "unhappy" with them for doing so.
That same year, tenure was awarded to another within the department who had not filed a complaint against the school for discrimination or retaliation. Plaintiff's student scores were higher than that individual, who had also not met the minimum publication requirements for tenure. Then she was fired.
The California Department of Fair Housing and Employment issued plaintiff a right to sue letter, and she won her case – nearly $1 million in damages, plus attorney's fees and costs. She then sought reinstatement and promotion to full professorship. Trial court denied this request based on the lack of an open condition, but this was conditional on the school periodically reporting to the court when a position might open.
In affirming this damage award, the appellate court ruled plaintiff was not required to prove her credentials were "clearly superior" to the comparator (other professor awarded tenure) before she could present this evidence.
Contact the employment attorneys at Nassiri Law Group, practicing in Orange County, Riverside and Los Angeles. Call 949-375-4734.
Additional Resources:
Gupta v. California State University, Sept. 26, 2019, California Court of Appeal, First Appellate District, Division Three