Discrimination on the basis of race and national origin are prohibited by both state and federal law, and Orange County employment discrimination lawyers provide legal assistance to victims of unlawful discriminatory actions who wish to pursue claims for compensation. Discrimination can take many forms beyond a company simply not hiring or not promoting someone due to their race. Just recently, for example, the Department of Fair Employment and Housing in California filed a lawsuit against Forever 21, which is a local clothing store. Forever 21 is being sued for discrimination against Spanish speaking employees.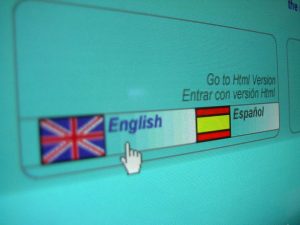 According to CBS Local San Francisco, Forever 21 allegedly violated civil rights laws by unlawfully discriminating against employees who speak Spanish. The clothing retailer adopted an English-only policy to apply at its flagship store in San Francisco. The store prohibited staff members from speaking any language other than English, according to the lawsuit which has been filed. This prohibition against languages other than English extended not just to talking with customer, including Spanish-speaking customers, but also to situations where staff members were not interacting with the public.
For example, under the English-only policy, employees were not allowed to talk with each other in Spanish or any language other than English. Employees were also not allowed to use other languages to greet each other. The lawsuit filed by the Department of Fair Employment and Housing in California indicates this policy was an unlawful discriminatory one adversely impacting Forever 21's Spanish speaking workers.  Further, the lawsuit alleges Forever 21 took retaliatory action against Spanish-speaking employees who had complained about the policy. The complaint for the lawsuit alleges Forever 21 cut the Spanish-speaking employees' work hours after the complaints were made, and subjected those workers to hostile treatment.
In response to Forever 21's behavior, three employees contacted La Raza Centro Legal which is a community aid group, and requested help from the group. Forever 21 allegedly did not respond at first when confronted about the allegations the company had instituted an English-only policy and, after a brief failure to respond to questions,  the company finally issued a "flat denial." A store representative said the retailer would not comment on pending litigation, but the representative also indicated Forever 21 is committed to being diverse and inclusive and has no English-only policies at any stores nationwide.
As our employment attorneys can explain, English-only rules are not permitted under the Fair Employment and Housing Act because this type of policy is considered to be a form of national origin discrimination. The only time English only rules are permitted and are enforceable is when there is a "clear business necessity" making it necessary for a company to prohibit staff members from speaking a language other than English.
"Linguistic diversity is a business reality in the California workplace, and the department will carefully scrutinize English-only rules to ensure that all employees are treated equally, regardless of their national origin," the director of the Department of Fair Employment and Housing stated regarding the lawsuit.
Contact the employment attorneys at Nassiri Law Group, practicing in Orange County, Riverside and Los Angeles. Call 949.375.4734.
Additional Resources:
California Sues Forever 21 Over Alleged Discriminatory 'English-Only' Policy, March 30, 2017, CBS Local San Francisco