An electric automaker that recently became a publicly-traded company is now being sued for alleged workplace gender discrimination, with the plaintiff (a former sales and marketing VP) alleging the "bro culture" at the firm had become toxic.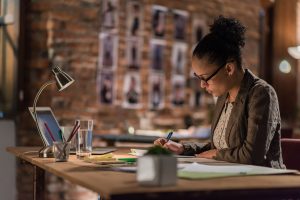 According to TechCrunch.com, plaintiff, who had a long employment history with other prominent car manufacturers, joined the Rivian team in California late last year. She was fired, however, after reporting gender discrimination to the human resources department. Although the company has declined to comment on the discrimination allegations, plaintiff has not only filed her claim in court, but also made a statement with the American Arbitration Association and written a blog post on the company's issues on Medium.
Among her claims:
She was regularly ignored by a superior when trying to point out problems.
She was routinely kept out of important meetings attended by male peers who were making key decisions.
Choices regarding her team were made without her input.
Two days after complaining to HR about these issues, she was fired. 
Rivian's transition to a publicly-traded company is one that has been highly anticipated, with an estimated $8.4 billion anticipated in the initial public offering. It's estimated there will be 135 million shares sold at somewhere between $57 and $62 each. Underwriters can buy tens of millions more shares, potentially raising the value of the company by nearly $10 billion. 
What Exactly is "Bro Culture" and How is it Discriminatory?
The whole phenomenon of "bro culture" is nothing new. Just watch an episode of "Mad Men." It existed even long before that. What has changed in recent years is not only what we call it (the term "bro" being an appropriation of the greeting 'brother;). What's also shifted are the strength of U.S. gender discrimination laws and the degree to which workplaces – and courtrooms – are now taking these problems seriously.
"Bro culture" doesn't have a precise definition, though many describe it as instantly recognizable when they see it. In general, it's a work culture characterized by men who are overconfident, arrogant, dismissive of women, and often obnoxious. Often in these environment, we see pronounced pay gaps as well as sexual harassment and blatant gender discrimination. Age discrimination is often present in these situations as well, particularly against women. Men often prioritize winning, rapid growth, and high earnings over basic respect for others. It's associated with brash, young, hyper-competitive men, often in start-ups and industries where women are already underrepresented. (Technology is a great example.) Excessive partying and bullying are often closely associated.
Although companies that foster "bro culture" do hire women, these workers tend to be marginalized and harassed. Women who have worked at companies with "bro culture" describe lewd "jokes," comments, pranks, and in some cases, even physical violence.
Exposure of 'bro culture' in California workplaces has gained traction in the wake of the #MeToo movement. This has led to some degree of transparency and increased whistleblowing, but ingrained habits die hard, and it hasn't rooted out the problem entirely. It's not just at large firms either.
Part of the problem, particularly where smaller firms and startups are involved, is that there may be on a lack of focus on HR. For newer companies, recruitment occurs when hiring starts to be too great a task for the founders. But without an effective HR department, we may see unwitting gender (and race and age) biases reflected. If such practices aren't addressed immediately, they can get worse.
As longtime Los Angeles employment discrimination lawyers, we would encourage business leaders to take a close look at their operations. Having a "relaxed atmosphere" is one thing, but it can be a fine line. Fostering a "bro culture" isn't just morally problematic, it's also bad for business and society, and it can lead to litigation. Employees who have been adversely impacted by gender discrimination stemming from bro culture may have legal recourse, and should contact an attorney as soon as possible for advisement.
Contact the employment attorneys at Nassiri Law Group, practicing in Newport Beach, Riverside and Los Angeles. Call 714-937-2020.
Additional Resources:
Rivian hit with gender discrimination lawsuit that alleges toxic 'bro culture' Nov. 4, 2021, By Kristen Korsec, Tech Crunch
More Blog Entries:
Do TikTok Job Recruit Tactics Violate Age, Gender Discrimination Laws? Aug. 21, 2021, Los Angeles Gender Discrimination Lawyer Blog