In recent years, many firms have turned to contract labor as a means to reduce certain overhead costs associated with hiring full-time employees. But as our Los Angeles employment discrimination attorneys can explain, companies that rely heavily on contract labor will want to take particular note of the recent $137 million racial discrimination verdict against Tesla. The verdict (which could be increased or decreased, depending on what happens during the appeal) was noteworthy not only for the sheer size of it, but the fact that Tesla – not the contracting firm that was the direct employer of the plaintiff – is the one cutting the check.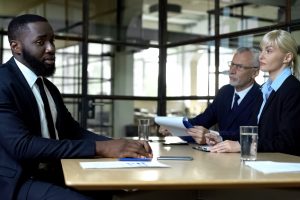 One of the main benefits companies gleaned from having contract laborers (as opposed to direct employees) was that employment law requirements could be shifted onto the contractor. But this verdict underscores the fact that the contracting firm can also be held accountable, so it's best if all companies adhere to lawful employment practices.
In the Tesla case, a Black elevator operator employed by a staffing agency (third party) reportedly faced substantial and persistent racist treatment while working at Tesla. The workers who allegedly subjected him to ongoing disparagement were also hired and paid by another firm. In fact, most of the workers on site were directly employed by this third-party firm.
In determining liability, the court looked at who controlled the workers and which firm directed the work occurring on site. What the courts held was that Tesla was a joint employer, and that it was jointly and severally liable for the verdict. As our employment attorneys in Los Angeles can explain, joint and several liability occurs when there is a legal responsibility that is shared by two or more parties in a lawsuit. Someone who is wronged may sue any or all of those parties, and one may be ordered to pay the total amount of damages.
If a company employs a substantially-sized external workforce, they'd be wise to use this opportunity to conduct some self-examination. They may not be able to avoid liability for workplace discrimination and harassment simply by pointing fingers at the company that cuts their payroll checks. This is true even if the contract between the two firms stipulates that the third party will take on all employment claim liabilities.
Vertical joint employment may exist under the federal Fair Labor Standards Act when an employee has an employment relationship with one employer (usually a labor provider, subcontractor or staffing agency) while another employer receives the benefit of the worker's wages. A key question will be whether the evidence shows the employee is economically dependent on (and thus employed by) the contracting party.
California law, meanwhile, defines an employee as anyone under the direction and control of an employer under any appointment/contract of hire or apprenticeship – implied, expressed, written or oral. If a person can show the contracted company was exercising its control and direction of the worker, then an employment relationship can be established. Some of the factors that will be analyzed include whether the worker was required to obey the contractors instructions, whether there was a right to terminate service at any time, etc.
It's worth noting that a significant portion of the racial discrimination verdict was in punitive damages – which some insurers might not cover. Given the doctrine of joint and several liability, this is why we'll most likely see the larger companies footing the entire bill. They may have recourse to take action after the fact against the smaller, contracted companies, but that wouldn't impact the plaintiff's payment.
Bottom line is even if you're employed by a staffing agency, you may have legal recourse against the larger firm as well. It's important to consult with an experienced employment attorney in your area.
Contact the employment attorneys at Nassiri Law Group, practicing in Newport Beach, Riverside and Los Angeles. Call 714-937-2020.
Additional Resources:
Tesla Verdict: A Wake-Up Call for Companies Using Contract Labor, Nov. 2, 2021, By Jonathan LaCour, Bloomberg Law
More Blog Entries:
Workplace Racial Discrimination Leads to $137M Verdict Against Tesla, Oct. 5, 2021, Los Angeles Racial Discrimination Employment Lawyer Blog