Casey v. Dep't of Defense, a case from the United States Court of Appeals for the First Circuit, involved an employee filing what is known as a Bivens action. This term comes from the 1971 cased entitled Bivens v. Six Unknown Named Agents. In its holding, the United Stated Supreme Court ultimately ruled that there is an implied cause of action for persons whose Forth Amendment rights have been violated. Bivens was later expended through subsequent case holdings to incorporate more rights as outlined in the Bill of Rights.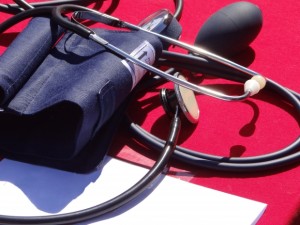 In Casey, plaintiff was a contractor working for an agency under the United States Department of Defense. She was working in the capacity of a civil contractor and was not an employee on the Government Schedule (GS) or a member of the United States Military. Specifically, she was a nurse coordinator with the Civilian Health Promotion Services Program at an Air Force base in Massachusetts.
The sub agency for which she was working was designed to provide occupational health services to civilian employees working at the Air Force Material Command. Private contractors, and not federal civil service employees or military members, do all of the work.   Plaintiff was hired by the government contractor in 2007 and immediately began running the program at this base.  Her responsibilities included teaching classes related to health, screening people for medical risks such as high blood pressure, and other general health services as needed.
In 2010, another government contractor was awarded the bid and took over for plaintiff's current employer. Plaintiff began working for the contractors and executed a new subcontract.   It should be noted that even though people commonly use the term government contractor, the employees themselves are typically statutory W-2 employees of the company awarded the bid, and they themselves are not independent contractors.   If you are an employee, meaning you are working for one company, and that company has you complete a W-2 and withholds taxes, and your employer is trying to avoid paying overtime and benefits by claiming you are a contractor, you should contact an experienced Los Angeles employment attorney to see if you have a valid case.
In 2011, it was reported that her work was not being done with the same quality as it had in the past, and her employment was eventually terminated. She filed a lawsuit under Bivens claiming that her First Amendment rights were being discriminated against and she was also fired as a result of gender discrimination under what is known as a Title VII claim.
Defendant filed a motion for summary judgment, requesting that the case be dismissed. They based their motion on the fact that Bivens did not apply in this situation, because she failed to articulate a plausible theory of liability. The plaintiff appealed this decision, and the circuit court ultimately decided the judge did not err in granting summary judgment on the Bivens action and the Title VII action. The reason the court affirmed the lower court's grant of summary judgment is because even if it was true, plaintiff must be able to not only plead her claim but also offer sufficient proof.
Contact the employment attorneys at Nassiri Law Group, practicing in Orange County, Riverside and Los Angeles. Call 949.375.4734.
Additional Resources:
Casey v. Dep't of Defense, December 7, 2015, United States Court of Appeals for the First Circuit
More Blog Entries:
Arlington v. Miller's Trucking – Oral Wage Agreement Weighed, March 15, 2015, Costa Mesa Overtime Lawyer Blog