Many employees are injured on the job and choose not to report their injuries to their employers out of fear that the employer will fire them if they request workers' compensation. This is especially true with respect to many of the immigrant laborers living and working in the greater Los Angeles area. Unfortunately, many employers will routinely mistreat employees, because they think it will increase production, and they are not worried about the employee reporting them for a breach of the labor code of laws.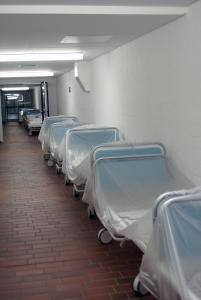 In Kingsaire, Inc. v. Melendez, an appeal from the Supreme Court of Texas, plaintiff filed a lawsuit against defendant on grounds that, when he was terminated, it was in retaliation for filing a workers' compensation claim. Defendant had family-owned heating, ventilation, and air-conditioning (HVAC) business and hired plaintiff to work as a helper tradesmen in 2004. Plaintiff was responsible for welding frames on refrigeration units.
Within a few months of starting work for defendant, plaintiff was transferred to the electrical department to be a helper. In 2009, plaintiff was promoted to apprentice lead man and given a raise. That same year, plaintiff was on a jobsite when a light fixture fell on him, causing two tendons in his hand and a major nerve to be cut. He was transported to the hospital, and, while he was there, defendant's safety coordinator helped him complete a workers' compensation claim. The coordinator then had defendant file the claim. At this point, plaintiff had surgery on his wrist.
Defendant sent plaintiff a notice the day after his surgery that under the Family Medical Leave Act (FMLA) he was entitled to up to 12 weeks of unpaid leave. The letter said he would be retroactively placed on leave as of two weeks ago, which was the day after his accident. He never requested FMLA, but he did not object either.
He provided progress reports until 12 weeks had run but was still not cleared to return to work. He was told that his employment was terminated when he could return to work, but he could reapply in the future.   Plaintiff went to trial, and the jury awarded him damages for lost wages, benefits, and compensation for vacation days the company refused to pay out when he was fired. Defendant appealed the damages based upon retaliatory termination saying there was justification for his termination.
In the initial appeal, the court of appeals found the jury's verdict was based upon sufficient evidence and affirmed the trial court's entry of judgment. At this point, defendant appealed to the state supreme court, and that court ultimately reversed the jury's determination by finding there was not sufficient evidence on the record for the jury to make such a finding. The court issued an order for what is known as a take nothing verdict.
The real issue in this case is whether employee should have ever been given FMLA leave when he was injured on the job. For an on-the-job injury, workers' compensation is designed to pay for any time in lost wages. With this in mind, if your employer informs you that you are being given FMLA when you have been injured on the job, you should speak with an Orange County employment attorney to make sure your employer is acting appropriately. However, if you wait too long to assert your rights, as was the case here, you may have more difficulty.
Contact the employment attorneys at Nassiri Law Group, practicing in Orange County, Riverside and Los Angeles. Call 949.375.4734.
Additional Resources:
Kingsaire, Inc. v. Melendez, December 4, 2015, Supreme Court of Texas
More Blog Entries:
EEOC Sues Restaurant for Discrimination Against Male Applicants, Feb. 5, 2015, Orange County Employment Lawyer Blog