Sexual harassment is a problem faced by many employers. But what is less often understood is the role that company culture can play in fostering sexual harassment in the workplace – and protecting its perpetrators. Without understanding the systemic causes of sexual harassment, employers cannot adequately eradicate it within their businesses, nor protect themselves from the liability attendant to sexual harassment claims. Occupations which have been traditionally filled by a male-dominate workforce are particularly susceptible to legal claims of sexual discrimination and harassment.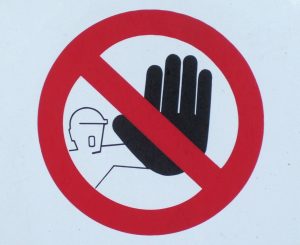 The Technology Sector Becomes an Example of What Not to Do
Other male-dominated industries can learn from the legal and publicity problems faced by the technology sector. For years, Silicon Valley has been a microcosm of sexual harassment culture. Wired magazine describes the prevalence of sexual harassment in Silicon Valley as being an "open secret." This open secret is a culture that has lasted for decades, and has not been changed by human resource policies, nor by extensive litigation and judgments against behemoth employers. The culture of male dominance is simply too pervasive to respond to a few settlements that pale in comparison to the massive profits of large tech companies.
Lately, however, the technology sector has faced a publicity crisis on a scale it has never experienced before. Thanks to social media campaigns, sexual harassment has been brought to the court of public opinion. This has brought swift change, such as rarely has been seen in male-dominated sectors. CNBC reports that more than twenty employees of Uber were fired after an internal investigation was sparked by complaints of sexual harassment.
Such change has also brought to light other legal problems within the Silicon Valley workplace culture. The Mercury News reports that many tech companies have used anti-disparagement clauses in employment and severance agreements to prohibit employees from speaking out about the harassment or discrimination they face. In one example, Google is currently arguing to the National Labor Relations Board that it did not illegally prevent employees from discussing wages and working conditions. Such policies are just one of many systemic problems that keep victims isolated and quiet, and ultimately prevent employers from identifying real problems to enact any sort of change.
Other Industries Which Face Systemic Sexual Harassment Problems
The technology sector is far from being the only industry with systemic sexual harassment problems. Any male-dominated profession will be inherently unfamiliar with the presence and opinions of women. Law, business, corporate management, science, and physical labor are all jobs in which women generally constitute a minority of the workforce. Employers in these – other traditionally "male" – fields must be particularly mindful of their corporate ethos. In order to prevent liability for sexual harassment and discrimination claims, managers and executives must build a company culture of zero tolerance for harassment, and enforce that culture in every aspect of daily business operations.
Sexual harassment and gender discrimination can be devastating for the women whose careers suffer because of it. Such behavior can also expose employers to significant civil liability. An experienced employment law attorney can help both employees and employers protect their legal rights.
Contact the employment attorneys at Nassiri Law Group, practicing in Orange County, Riverside and Los Angeles. Call 949.375.4734.
Additional Resources:
VC Firms Promise to Stamp Out Sexual Harassment. Sounds Familiar, July 17, 2017 by Nitasha Tiku, Wired Magazine
More Blog Entries:
Women Settle With Police, City for Gender Discrimination by Chief, Supervisors, November 28, 2016, Employment Lawyer Blog