As fears of the highly-contagious and potentially fatal coronavirus continue to spread, authorities have imposed numerous drastic measures and quarantine actions, from keeping passengers for weeks on a cruise ship to canceling classes for Japanese school children for the rest of the year. Some factories in Vietnam were forced to shut down operations when mangers on holiday in China were barred from traveling.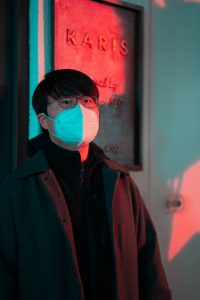 So what happens if you miss work due to illness or quarantine? What sort of job protections exist for workers under federal law?
First, let's start by explaining what a quarantine is. A quarantine is the confinement of individuals who either have been or could have been exposed to a certain communicable illness or disease. Someone can be quarantined even if they don't have the illness. This is different from isolation, which occurs when individuals who are sick are kept somewhere separate from those who are sick. Both state and federal governments in the U.S. have the legal authority to quarantine, though governments typically work together to determine if it's necessary. A quarantine can last anywhere from a few hours to several weeks. If it stretches on past a few days, it could easily affect one's ability to make a living.
Employment Protections for People Under Quarantine or Isolation
As our Los Angeles employment attorneys can explain, if you are quarantined or under isolation for an extended period of time, the two main federal laws that would address this would be:
The Family and Medical Leave Act (FMLA). This provides up to 12 weeks of unpaid, protected leave for qualified medical reasons, which includes taking care of your own serious health condition. For people who are isolated, FMLA is the clear choice. Those quarantined might have a more difficult time making the case because it's precautionary, and you may not have the condition at all. However, a case could be made if medical testing or monitoring that spans more than a day is required.
The Americans With Disabilities Act (ADA). The ADA bars discrimination against employees on the basis of a qualified disability. Is testing positive for the coronavirus a qualified disability? A disability is an impairment that limits one or major life activities in a substantial way. Major life activities include things like walking, writing, reading, talking, breathing, sitting, etc. Depending on how serious your symptoms were, the coronavirus could be considered a qualified disability, in which case your employer would not be allowed to fire you just because you have an infection. If you can establish that you had a qualified disability, you would be entitled to reasonable accommodation (assuming it doesn't pose undue hardship on the employer). An example of a reasonable accommodation might be permission to work from home for a period of time. (The good news is we have more of a modern capacity than ever before for workers to telecommute and perform essential functions at home. The more people who are working from home, the less chance workers will contract the disease.) Another could be a leave of absence.
As for state laws, most states – including California – lack employee protections if a worker is under quarantine or isolation. However, the California Family Rights Act provides paid family leave and disability insurance to qualified workers who are experiencing (among other things) a serious health condition that includes any injury, impairment or physical/mental condition that involves inpatient care in a hospital, hospice, residential medical facility or home. This also includes any period of incapacity during which you aren't able to work, attend school, perform other activities or any subsequent treatment/care you need. Generally speaking, influenza doesn't qualify, but it can "if complications arise."
Race or National Origin Discrimination?
This coronavirus is believed to have originated in China. This has led to an uptick in racist, xenophobic attacks on people of Chinese and Asian descent across the country. One of those involved a tirade that went viral of one passenger against another on the Los Angeles subway. Others have reported that they were denied service on the basis of national origin. In several recorded cases, hotel and motel operators are heard denying service to guests trying to check in after they confirmed they were from China. The corporate offices of those hotels have denounced their employees' actions and promised more training.
Although there are not yet any publicized reports of job applicants or employees suffering negative employment consequences because of their national origin or race related to the coronavirus, it's likely only a matter of time. It should be noted that discrimination on the basis of race and national origin is prohibited under Title VII civil rights laws.