A successor company can be held liable for the discrimination and retaliation of its predecessor, the U.S. Court of Appeals for the Seventh Circuit recently affirmed. The appellate court also found in Equal Emp't Opportunity Comm'n v. N. Star Hospitality Inc. the successor firm can be compelled to initiate the equitable remedies, as established by the trial court, which include not only payment for judgment, but the adoption of investigative processes and training to prevent future employment law violations.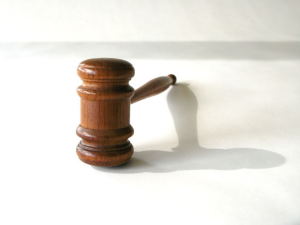 The finding ensures companies can't evade liability and responsibility for such wrongdoing by simply dissolving and reforming under a different name or new management.
Court records indicate employee in question is a black male who worked as a cook for defendant. During his time there, he was promoted to assistant kitchen manager, and was by all accounts a good worker.
One day, a co-worker asked him to look in the cooler. When he did, he found a dollar bill that had been defaced with racially-offensive messages, including a noose, a swastika and a depiction of a Klansman for the KKK.
The employee filed a racial discrimination complaint. Later, the kitchen manager and supervisor admitted they were behind the display. Although the general manager would later say such an offense was a fire-able offense, that did not happen. One was given a warning, the other wasn't disciplined whatsoever.
Soon after, however, the kitchen manager and supervisor began to criticize  about the work of the employee who had lodged the complaint against them. Never before had this individual faced such complaints and yet, he was soon after fired.
Less than two years later, the restaurant closed when its parent company dissolved. In its stead, a second company that operated as a large chain diner opened and it was owned by a third firm – but all three of these were in fact owned by the same man.
The Equal Employment Opportunity Commission filed a lawsuit on the worker's behalf, alleging defendant subjected employee to racial harassment and then terminated him in retaliation for opposing that harassment. Although the EEOC initially only named the first restaurant's parent company as a defendant, it later named the other two as well.
Trial court granted defense summary judgment on the issue of racial discrimination, but denied it on the retaliation claim, citing a reasonable juror could conclude worker was terminated for his complaint. District court further decided the latter two companies could be held liable – and important finding because otherwise, worker would have had no one from whom to recover. The court made its decision based on two alternate determinations: Successor liability and a pierced corporate veil.
Trial commenced, and jurors found in worker's favor, finding his civil rights had been violated. He was awarded $15,000 in compensatory damages, $43,000 in back pay and interest and $6,500 to offset impending taxes for his back-pay award. Further, district court ordered defendants to adopt a series of anti-discrimination policies.
Defendants appealed trial court's decision to hold them liable for actions of the first company, but the Seventh Circuit affirmed. Appellate court noted the test of successor liability in this case had been adequately met. This test included: Successor notice of pending lawsuit, whether predecessor could have provided relief before sale or dissolution, whether predecessor could have provided relief after dissolution, whether successor can provide relief sought and whether there was continuity between the work force and operations of predecessor and successor.
The court determined successor liability was created for instances just like this one – to help ensure victims of discrimination are able to recover damages for their losses.
Contact the employment attorneys at Nassiri Law Group, practicing in Orange County, Riverside and Los Angeles. Call 949.375.4734.
Additional Resources:
Equal Emp't Opportunity Comm'n v. N. Star Hospitality Inc. , Jan. 29, 2015, U.S. Court of Appeals for the Seventh Circuit
More Blog Entries:
California Home Healthcare Workers and the Fight for Overtime, Jan. 30, 2015, Costa Mesa Employment Lawyer Blog