Harsh working conditions in the food processing industry are nothing new. The struggle of immigrants working in a meatpacking factory was one of the main stories in "The Jungle," by Upton Sinclair.
One would hope  though that in today's modern era of regulation and an emphasis on workers' rights, there would not be contemporary examples of unfair employment practices in this industry, especially for immigrant workers.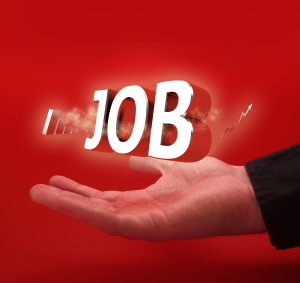 According to a recent article from Food Production Daily, a major beef processor has just been fined $200,000 for allegedly engaging in unfair employment practices.   The United States Department of Justice (DOJ) issued the hefty fine against the company after DOJ and the company had reached a settlement agreement to end the litigation.
The allegations were that executives at the meat company were asking prospective workers who were not United States citizens to provide a significant amount of documentation to verify their immigration status to establish their eligibility to work in the United States. They were not asking U.S. citizens to provide any documentation showing their immigration status or eligibility to work in the U.S.
While this may seem like an insignificant issue, as our Orange Country employment discrimination attorneys can explain, this is actually a serious form of employment discrimination. DOJ classifies these document requests as being a clearly unnecessary and discriminatory barrier to employment.
Pursuant to the anti-discrimination provision of the Immigration and Nationality Act (INA), an employer cannot make demands to produce documentation based upon national origin or citizenship for the purposes of verifying an employee's eligibility to work in the United States.   In other words, while a company is required to verify all employees are eligible to work in the United States, they cannot make people from other countries provide documents while not requiring U.S. citizens to do the same. The proper practice is to require every employee to provide a Social Security card and complete an I-9 form.
The reason this law exists is because, when an employer gives one group of people additional requirements, it becomes a hurdle to employment, and the company often ends up not hiring foreign-born workers.
As part of this recent settlement, in addition to the $200,000 fine, the company will be required to establish an uncapped fund to repay any workers pay they may have lost as result of the violations and must submit to routine monitoring for a period of two years. The company will also be responsible for updating its employee practice manuals and training all human resources employees on avoiding discriminatory employment actions and on the workings of the INA.
Also as part of the settlement, there will be an immediate suspension of the investigation into the company as to whether it violated provisions of the INA. The Office of Special Council (OSC) for Immigration-Related Unfair Employment Practices is the agency responsible for conducting these investigations, and with the time, money, and resources that must be devoted to responding to an investigation, it is easy to imagine why a company would want to have the investigation suspended as soon as possible.
Contact the employment attorneys at Nassiri Law Group, practicing in Orange County, Riverside and Los Angeles. Call 949.375.4734.
Additional Resources:
Nebraska Beef pays $200k penalty for unfair employment practices, August 25, 2015, Food Production Daily, by Jenny Eagle
More Blog Entries:
McDonald's Faces Suit for Rampant Racial and Sexual Discrimination, Jan. 26, 2015, Orange County Discrimination Lawyer Blog