Requiring that someone be able to speak English for a job is perfectly legal. Requiring that they not speak any other language is not. The U.S.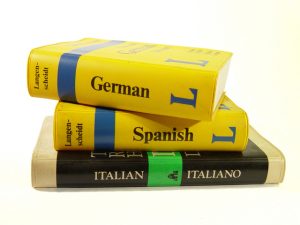 Equal Opportunity Commission is suing national retail grocery chain Albertsons Inc. for its "no-Spanish" policy and the harassment and hostile work environment it created. The lawsuit was filed in U.S. District Court for the Southern District of California after conciliation process could not reach a settlement.
According to a Washington Post report, employees said they were reprimanded for speaking Spanish during their breaks or to Spanish-speaking customers. While technically an unwritten policy, plaintiffs alleged a 2012 training video specified they were not permitted to speak Spanish in front of any non-Spanish-speaking person, and they were threatened with discipline when speaking Spanish.
Title VII of the Civil Rights Act of 1964 clearly states that workplace discrimination based on national origin is forbidden. By enforcing rules that are connected to one's national origin, an employer creates disparate impact if they fail "to demonstrate that the challenged practice is job related for the position in question and consistent with business necessity." In the Albertsons case, employees claimed they were targeted for using Spanish in the break room on their own time, which certainly would have no bearing on their work. They also said they were scolded for using Spanish with Spanish-speaking customers, a practice that would, in fact, be helpful to their work and beneficial to customers.