In many ways, our Rancho Cucamonga employment attorneys understand we cannot address the rampant problem of sexual harassment in the workplace without also addressing retaliation. That's because historically – and even often today – exposure of harassment, assault and other bad behavior almost always has consequences for victims and allies alike. We refer to these as "retaliation" because they are acts taken by the employer or management as "punishment" for bringing the wrongdoing to light.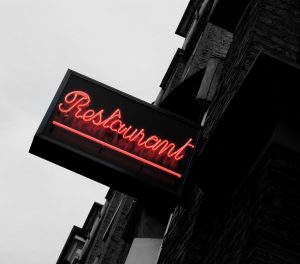 This is part of what is alleged in a recent Rancho Cucamonga sexual harassment lawsuit, filed by numerous young female workers say they were targeted for gender-based harassment – and then retaliated against when they reported it. This is according to a California employment lawsuit filed by the Equal Opportunity Commission against Del Taco chain restaurant, as the Daily Bulletin reports.
Filed in the U.S. District Court for the Central District of California, the sexual harassment and retaliation claim asserts that the fast food chain broke federal law firstly when no fewer than three male workers (including at least two in supervisor positions, such as shift leader) targeted plaintiffs with sexual comments and physical touching that were both unwanted and inappropriate. These incidents occurred at a single restaurant dating back to at least 2014, and many of the female workers who suffered these episodes at work were minors at the time, according to the complaint.
Restaurant Aware Female Employees Complained
Several of the plaintiffs say they had made formal complaints to not only the store management, but also to corporate human resources. Despite all of this, no corrective action was initiated. Their next step was a Title VII action alleging gender discrimination under the Civil Rights Act of 1964 (under which California sexual harassment claims are asserted.
The restaurant worker lawsuit also asserts that when the male workers learned the females had complained about the mistreatment and harassment they had suffered, the alleged victims suddenly saw their schedules altered and their work hours reduced. This, the EEOC pointed out, had the impact of a hostile work environment, leaving the female workers feeling they had no other option but to resign.
As our Orange County sexual harassment attorneys have seen time and again, younger workers are among the most vulnerable in the workforce. They are often considered "easy targets" for those who harass and assert their dominance.
Employers must recognize that they risk legal vulnerability when they fail to protect these workers from abuse, particularly if it was perpetuated by someone in whom they have invested authority.
The company released a statement indicating they would investigate the allegations and take appropriate action. It may be too late at this point for the firm to avoid paying damages. The women are seeking both compensatory and punitive damages (for intentional and reckless conduct) from the company, which operates in 15 states with more than 300 corporate locations and some 240 franchises.
Why Retaliation So Common in Orange County Sexual Harassment Cases
Just as civil rights laws protect workers from discrimination on-the-job on the basis of their gender (among other bases), they also are written to shield workers from suffering damaging employment action for asserting their rights.
And yet, retaliation is common, with the EEOC reporting it is the No. 1 most frequently-alleged basis of U.S. discrimination claims. In fact, about half of all the unlawful employment action reported to the EEOC – roughly 90,000 – involved retaliation.
Employees are protected from retaliatory action when they are engaging in "protected activity," which means either participating in the process to enforce their own rights OR opposing unlawful activity reasonably believed to amount to worker discrimination against another.
It can take a myriad of forms, including reprimand, demotion, transfer or firing.
These threats inevitably have a chilling effect – which is precisely why they're against the law.
If you have been a victim of either sexual harassment or retaliation, our dedicated Rancho Cucamonga employment attorneys are on your side and can help advise you of your next best step.
Contact the employment attorneys at Nassiri Law Group, practicing in Orange County, Riverside and Los Angeles. Call 949.375.4734.
Additional Resources:
Del Taco sued over sexual harassment, retaliation at Rancho Cucamonga restaurant, Sept. 17, 2018, Daily Bulletin
More Blog Entries:
California #MeToo Employment Bill Awaits Governor's Approval, Sept. 18, 2018, Rancho Cucamonga Sexual Harassment Attorney Blog