Age discrimination is prohibited by the federal Age Discrimination in Employment Act of 1967, which shields workers 40-and-older from suffering discrimination in any aspect of employment on the basis of older age. Disability discrimination violates the Americans With Disabilities Act, which protects workers from unfavorable treatment due to either a history of disability (i.e., cancer that is in remission or controlled) or a belief that one has a non-transitory physical or mental impairment (whether or not that belief is founded).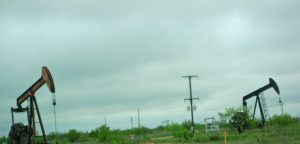 Recently, an oil drilling company in Oklahoma was served with a complaint from the Equal Employment Opportunity Commission (EEOC) alleging the company violating both the ADEA and the ADA. The company allegedly refused to hire applicants who were either over 40 or who had a history of filing claims for benefits under workers' compensation insurance.
The EEOC alleges the company used the information gleaned from applications for employment in order to carry out the discrimination. The employment lawsuit also seeks compensation for a specific applicant who was required to undergo a post-offer medical examination. Based on the findings of that examination, the company withdrew its job offer. Both the act of compelling the exam and withdrawing the job offer on the basis of that exam were unlawful, the EEOC asserts. 
Federal regulators further assert the company broke the law when it failed to keep certain records or maintain employee confidentiality with regard to certain medical records. Background searches of employees for the purpose of obtaining information and insight into past workers' compensation claims was also in violation of federal and state anti-discrimination statutes.
As our Los Angeles employment lawyers know is common practice, the EEOC first sought to obtain a pre-litigation settlement through a process called conciliation. Between a quarter to one-half of all employment disputes filed through the EEOC are resolved through conciliation. Even more claims are resolved through private settlements even before the conciliation process – some 14,000 in fiscal year 2014. The EEOC is bound by statute to first pursue conciliation before litigation. It's a voluntary process, as noted in 42 U.S.C. 2000e-5, wherein the agency submits evidence of reasonable cause to believe discrimination occurred, after which point the employer voluntarily works with the EEOC to decide an appropriate remedy. It's similar to mediation, and involves offers and counter-offers of resolution, and it's an opportunity for the employer to resolve the issue without a formal (and public) court ruling. It can also remove some of the animosity and cost that can arise with litigation.
In this case, however, the conciliation process failed. Now, the EEOC is seeking to obtain back pay, as well as other compensatory and punitive damages.
Screening out employee candidates for high-paying oil industry jobs on the basis of stereotypes regarding disability and age is unacceptable, an EEOC spokesperson said in a written release.
The law imposes strict limitations on employers with regard to what types of medical questions it can ask an applicant – and that include requiring a medical examination or identifying a disability. Employers can't ask a job applicant to undergo a medical examination before extending or affirming a job offer. Employers aren't even allowed to ask potential hires whether they have a disability or the nature of a disability that is obvious.
Contact the employment attorneys at Nassiri Law Group, practicing in Orange County, Riverside and Los Angeles. Call 949.375.4734.
Additional Resources:
Horizontal Well Drillers Sued by EEOC For Age And Disability Discrimination In Hiring, Aug. 16, 2017, EEOC Press Release
More Blog Entries:
Three Things to Know About California Non-Compete Agreements, Aug. 3, 2017, Los Angeles Employment Lawyer Blog