One of the largest insurance brokerage firms in the world is facing down allegations of pregnancy discrimination.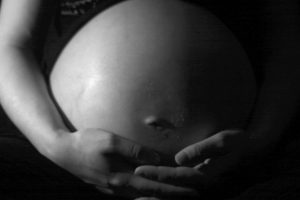 According to The Orlando Sentinel, this was a situation in which a pregnant applicant was offered an entry-level post, which was almost immediately rescinded once the company learned she was with child. Although the company thanked her for "telling us beforehand," it was explained in an email that that the firm had "a very urgent need to have somebody in this position long-term."
The woman had informed the company of her pregnancy by asking about maternity benefits almost immediately after she was hired. Less than a half hour later, she received an email rescinding the offer. 
Plaintiff in her complaint said she insisted to the company that her pregnancy wouldn't interfere with her duties (not that she needed to do this) and that she wasn't planning on taking any extended leave and would not require any special accommodations. Still, the company refused to allow her to take on the position.
The woman then filed a complaint with the Equal Employment Opportunity Commission (EEOC). After finishing its investigation, the EEOC opined the insurance broker violated the gender discrimination (on the basis of pregnancy/ childbirth/ related conditions) clause of the 1978 Pregnancy Discrimination Act.
When the firm refused settlement of the claim, the EEOC filed a pregnancy discrimination lawsuit. The EEOC attorney said it is essential that companies take note of these cases because companies need to change their ways and prevent this kind of thing from happening again.
An attorney for the insurance broker doesn't say that such action wouldn't amount to pregnancy discrimination. However, it denies the events happened as the applicant described. It insists that it was not the woman's pregnancy that was the cause of her not receiving the job. The attorney insisted the firm doesn't discriminate against anyone in any protected category, with all its hiring and promotion determinations made on the basis of merit.
Yet, pregnancy discrimination remains terribly common in the U.S., from Florida to California. Mothers or mothers-to-be are routinely not hired or promoted. Their work assignments may be limited. They may be unfairly placed on leave or fired. They may be refused work while they are nursing and employers may demand they obtain medical clearances that aren't required of other workers – even those with temporary disabilities.
In order for the Pregnancy Discrimination Act to apply, the business has to have at least 15 or more employees. This leaves workers at smaller firms especially vulnerable to such action.
In 2015, the EEOC reported more than 3,500 pregnancy discrimination complaints, for which a total of $14.8 million in compensation was acquired. Those are just EEOC cases, and don't include those that may have been pursued independently.
Three years ago, a federal jury awarded found in favor of a fourth grade teacher at a Christian elementary school who was fired after it was discovered she was in the early stages of pregnancy at the time of her marriage four years prior. According to school officials, "There are consequences for disobeying the word of God." She was ultimately awarded $26,000 in back pay plus another $48,000 in attorney fees.
Contact the employment attorneys at Nassiri Law Group, practicing in Orange County, Riverside and Los Angeles. Call 949.375.4734.
Additional Resources:
EEOC sues insurance brokerage on behalf of pregnant job applicant, Aug. 2, 2016, By Susan Jacobson, Orlando Sentinel
More Blog Entries:
Gender Pay Inequality Lawsuit Filed by Top Employment Hearing Officer, July 27, 2016, L.A. Gender Discrimination Lawyer Blog