A former employee alleges Amazon's pregnancy discrimination against her and failure to provide accommodations led her to suffer a miscarriage.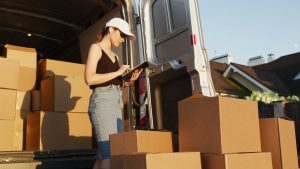 According to Vice, the packer was 7 weeks pregnant when she suffered a miscarriage at the fulfillment center where she worked. In the weeks prior, she said she'd begged her warehouse manager and human resource office for lighter duty. She provided a doctor's note requesting pregnancy accommodations, which indicated she was not to lift, push, pull or carry more than 20 pounds. She was also not to walk or stand for more than half of her shift. Her job involved loading packages onto delivery trucks. The bins she was responsible for lifting could be up to 50 pounds, repeatedly, over a 10-hour shift.
The worker said that when she provided the doctor's note, she was told verbally that there were no specific areas for light work that wouldn't require 15 pounds or more of lifting or for her not to be on her feet. Subsequently, her manager began repeatedly questioning why she was sitting, taking longer bathroom breaks and moving more slowly.
The U.S. Centers for Disease Control and Prevention note that the risk of miscarriage can increase when workers routinely engage in heavy lifting, standing on their feet for long hours and bending at the waist. Plaintiff said her manager was not accommodating of any of this. Although workers are only allowed 10 minutes of "time off task" daily, the size of the warehouse means it takes six minutes just to talk to the bathroom and back. It would be virtually impossible to take more than one bathroom break daily with those kind of restrictions. Continue Reading ›