National origin discrimination is not something that tends to get as much media play as, say, sexual harassment or disability discrimination. But in terms of employment law cases, it accounts for more than 1 in 10 of those filed with the U.S. Equal Employment Opportunity Commission (as of 2015). That figure is even higher in states like California (16.6 percent) where populations are more diverse. It comprises more than 18 percent of EEOC complaints generated in new Mexico.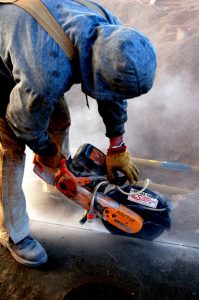 The prohibition on national origin discrimination is spelled out in Title VII of the Civil Rights Act of 1964, a federal law applicable to all companies with 15 or more employees. It extends to all employees – and applicants – for jobs in the U.S.
National origin discrimination isn't always obvious, but given its increasing pervasiveness, the EEOC updated its enforcement guidelines, which supersedes the previous compliance manual. These guidelines are meant to serve not only as a road map for the EEOC, but also as a clear warning to companies and a notice to workers of what is acceptable and what is not.
In general national origin discrimination means a person has been discriminated against in an employment context because either:
He/ she is from a certain place indicative of a national origin group;
His or her ancestors are from a certain place/ national origin group;
He or she associates with someone of a particular national origin group;
He or she has citizenship status of a particular national origin group;
He or she has physical/ cultural or linguistic characteristics of a particular national origin group.
The law forbids companies from discriminating against persons on this basis – whether the national origin is real or perceived. This discrimination can in some cases take place by one member of a national group against a member of that same group. For example, let's say an immigrant woman from China operates a business in America, yet refuses to hire anyone who is Chinese or Chinese-American. That would still be national origin discrimination.
Many national origin discrimination cases involve intersectional discrimination. That is when someone is discriminated against on two or more protected basis (i.e., race, religion, national origin, gender, etc.). For example, if a man who is Egyptian is reportedly harassed by his supervisor about his Arab ethnicity and subjected to derogatory comments about his Islamic faith, he may be able to assert employment discrimination claims on the basis of national origin, race and religion.
The EEOC's updated guidelines offers this and several other examples of what may constitute national origin discrimination. The guidelines indicate that a "certain place" might not even necessarily be somewhere out of the country. It could be that American workers of a certain region (i.e., the rural South) are discriminated against. Or it could be that American workers are discriminated against over foreign workers.
Another provision holds that Title VII also applies to human trafficking and that in addition to the criminal charges a person or organization might face for forcing labor or exploiting workers, the law could also be grounds to impose civil liability if the conduct is directly related to the victim's protected class – and that includes his or her national origin.
Contact the employment attorneys at Nassiri Law Group, practicing in Orange County, Riverside and Los Angeles. Call 949.375.4734.
Additional Resources:
EEOC Enforcement Guidance on National Origin Discrimination, December 2016, EEOC
More Blog Entries:
Target Resolves Employment Discrimination Litigation with Large Settlement, Aug. 22, 2015, Orange County national Origin Discrimination Lawyer Blog