Three years ago, the Beverly Hills Police Department hired its first-ever female police chief. While her appointment was lauded, her tenure has been marred by a series of civil lawsuits against the department – namely by at least 20 employees alleging misconduct specifically by her.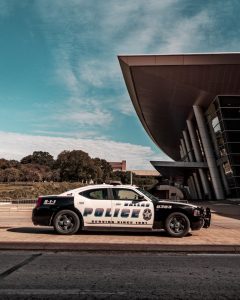 The California employment discrimination claims assert professional misconduct and discrimination against employees on the basis of religion, sexual orientation, ethnicity and more.
In the most recent claim, jurors awarded a department employee $250,000, finding the chief targeted the worker for racist and homophobic harassment. This reportedly began when the chief learned plaintiff was a lesbian. The chief's response – which she did not deny – was, "Ew! Gross!" Although the chief later admitted this comment, she insisted it was not intended to be discriminatory.
In another incident involving the same plaintiff, the chief reportedly told plaintiff that if she hoped to attend an upcoming holiday party, she was expected to "dress Mexican."
Employee Discrimination Claims Have Strength in Numbers
As a Los Angeles employment discrimination attorney can explain, the creation of a hostile work environment can sometimes be difficult to establish. However, when multiple workers attest to the same types of behavior, it illustrates a clearer picture of the workplace culture under a certain leader or systemic problems that require attention.
Here, in this very same case, jurors awarded $600,000 to three other lieutenants with the force for similar allegations of abuse. In total, the city will be compelled to pay more than $1 million for these allegations.
But the claims don't stop there. The city agreed to pay $300,000 to settle another case earlier that same week involving a retired forensic laboratory worker who alleged age discrimination.
Late last year, another jury ordered the city to pay $2.3 million to a now-retired captain reportedly denied a promotion because of the chief's alleged prejudice of his Jewish faith. She'd reportedly made numerous anti-Semitic slurs both in and outside his presence, calling into question whether the other reasons given for denying his promotion were merely pretext.
Police Chief Insists Off-Color Remarks Didn't Stem From Racism, Homophobia
During litigation, the chief insisted she was not racist or homophobic, though she conceded she'd made several of the comments of which she'd been accused.
Although these payouts are sizable, Southern California labor and employee attorneys largely view them as something of a bargain for the city, considering the scope and severity of concerns pertaining to the chief's alleged discrimination, harassment and retaliation.
Another six employee discrimination lawsuits are pending against the chief, and approximately three more may be likely. These encompass statements and actions the chief allegedly took against workers on the basis of religion (Catholic and Jewish), race (African American), ethnicity/national origin (Mexican) and sexual orientation (lesbian).
Having a diverse, more representative police force, presumably improves public safety.
The city, for its part, insists it continues to maintain full faith in the chief, though plans are underway to institute a number of modernizations and reforms to the department, in accordance with a recommendations from an outside consultant. In a previous statement, city leaders indicated they were disappointed at the character assaults on the chief and the denigration to the city's reputation.
Contact the employment attorneys at Nassiri Law Group, practicing in Orange County, Riverside and Los Angeles. Call 949.375.4734.
Additional Resources:
Police chief costs city over $3 million in discrimination lawsuits after calling gay people "gross", July 11, 2019, Queerty.com