A former executive who worked at Netflix alleges she was terminated from her post because her superior was angered by the fact that she was pregnant and had made known her intention to take maternity leave.
In a lawsuit filed in Los Angeles Superior Court, plaintiff had been part of the team that had helped launch original international content for the streaming services company.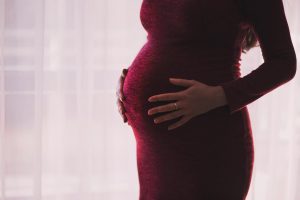 Plaintiff is a filmmaker in her 30s who alleges that once her pregnancy became known, she was removed from key projects and other executives began to shun her.
Pregnancy discrimination is a form of gender discrimination that is illegal under federal law (Pregnancy Discrimination Act of 1978) and California state law (the Fair Housing and Employment Act).
Did Pregnancy Discrimination Play a Role in Executive's Firing?
Through a spokesperson, the company answered it had previously investigated these claims and deemed them unwarranted.
At the time of her termination, plaintiff had been assisting in the production of a handful of Spanish-language shows on the binge-able platform. One of those included a series about a beloved Mexican-American singer gunned down in her prime. Although initially named as an executive managing that series, her boss allegedly stopped adding her to e-mails that concerned the show and excluded her from key meetings. When she inquired why he was doing this, her supervisor reportedly responded that he was unaware she'd ever been working on the show in the first place.
Meanwhile, the supervisor also reportedly made a host of patronizing comments about plaintiff's appearance post-pregnancy, such as "you look tired," and "you don't look happy."
After a month of this passive-aggressive action from her boss, plaintiff filed a complaint with human resources, alleging adverse employment action on the basis of her pregnancy. She sought to remedy the situation by being transferred to a different department, and asked that management speak to her supervisor regarding, what she alleges, was inappropriate and illegal.
Her supervisor confronted her later that day, visibly agitated and said that he'd heard she'd been "saying things" about him. He reportedly pressured her to quit, and she responded she did not want to quit her job. She again suggested a department transfer, but her boss indicated that was not possible.
The following day, with a human resources person in the room, her boss said she was being fired. No explanation was given. Plaintiff stated in that meeting, "This is because I'm pregnant."
She noted that her work was always considered top-notch, receiving praise from executives across-the-board. Prior to her announcing her pregnancy, she had never received any complaints or negative performance reviews.
She alleges the company was aware of her family obligations prior to taking the job, as she and her husband already had two young children and the family would be required to move from the East Coast to the West Coast for the positions. She had specifically asked about childcare benefits and family policies. The manager of human resources insisted the company had a progressive culture with regard to paid leave and other family policies for executives. Her termination, she said, left her feeling not only angered by the incident, but also misled by the company.