In the 1980s, a diagnosis of HIV or AIDS was a death sentence. It was also essentially a license to discriminate, and employers did so frequently.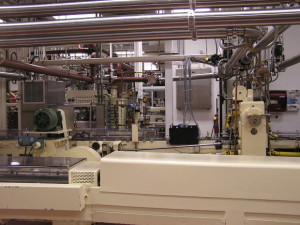 Although it has since become illegal to do so and the stigma surrounding the condition has waned, discrimination against HIV-positive workers continues. Some of it based in the misguided belief that the condition is associated with immoral behaviors or identities of which certain people may disapprove (i.e., drug use, sex work, homosexuality or infidelity). Other times, discrimination is perpetuated by a misunderstanding of how the disease is transmitted and who could be placed at risk.
In the U.S., taking adverse employment action against a worker because the worker is HIV-positive is a form of disability discrimination, and it's illegal.
And yet, we continue to see it happen.
Just recently, in the case of EEOC v. Gregory Packaging, Inc., a large manufacturer/distributor of fruit juice has agreed to pay $125,000 to settle disability discrimination claims that a worker was terminated for his HIV-positive status.
Highlighting employer ignorance of the law on this issue is the fact that the supervisor in this case reportedly told the worker specifically that he was being fired as a result of his HIV-status. HIV-positive workers are protected under the Americans With Disabilities Act. Even though the measure passed more than 25 years ago, employers apparently continue to be confused about its application, particularly with regard to those who test HIV-positive or who are diagnosed with AIDS.
According to a release from the Equal Employment Opportunity Commission, plaintiff was working as a machine operator at a Georgia-based firm. The company makes juice and related products for sale at medical institutions and schools.
One day, the worker developed a rash on his skin, which was not related to his HIV. Still, that health issue prompted co-workers to begin circulating rumors that the rash was the result of the worker's AIDS diagnosis. In an effort to put those rumors to rest, the employee went to his supervisor, informed him that while he did have HIV, the skin rash was not related to that condition and there was no danger that he would transmit the disease to his co-workers or contaminate the food products.
Although the company conceded he was a good worker and there was no indication of any health risk, the worker was fired about four weeks later. He was in fact told directly the reason for the firing was his HIV. At the time he was fired, the company offered the worker a "separation agreement," in which he was offered a lump sum of money in exchange for agreeing not to file a lawsuit against the company.
Later, the EEOC brought a lawsuit on the worker's behalf, alleging ADA violations and other claims under state law.
Early on, the company tried to fight the lawsuit. However, the firm ultimately agreed to settle. In addition to the $125,000 payment, the company will have to initiate equal employment opportunity training and undergo a period of supervision by the EEOC.
It's worth noting that even those who do not actually have the disease – but are rumored to have it or associate with someone who has it and are discriminated against as a result – are also protected by ADA.
Employers in food-related industries especially seem caught up in this type of litigation, as myths about how the disease can be transferred continue to be pervasive.
There is an exemption under ADA that allows for companies to make a case for a "direct threat defense" if there is proof the worker could pose significant risk of substantial harm to the health and safety of co-workers and/or the public. However, companies must be educated with regard to what constitutes as a "significant risk." An employee with HIV working in a food-related industry does not qualify.
Contact the employment attorneys at Nassiri Law Group, practicing in Orange County, Riverside and Los Angeles. Call 949.375.4734.
Additional Resources:
Suncup/Gregory Packaging to Pay $125,000 to Settle EEOC Disability Discrimination Lawsuit, March 13, 2015, EEOC Press Release
More Blog Entries:
Walz v. Ameriprise Fin. Inc. – Mental Illness Discrimination Allegation, March 21, 2015, Orange County Disability Discrimination Lawyer Blog