A California lawsuit accuses a large cable company of forcing hourly workers in California to toil through designated brake times, among other wage-and-hour violations, according to the latest lawsuit filed against the firm.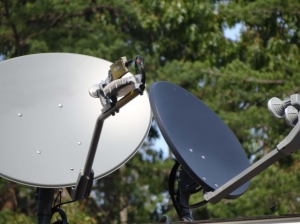 In Spratt v. DirecTV Enterprises LLC, filed within the Los Angeles Superior Court, a former maintenance worker alleges the company improperly imposed an "alternative" work week schedule that consisted of four, 10-hour days. It also allegedly failed to pay overtime and other required pay to more than 100 workers employed with the firm in California, starting in early 2011.
Plaintiff worked for more than a decade, starting in 2002.
The former worker says the company systematically schemed to misclassify employees not exempt from state overtime wage laws in such a way that they would not be properly paid. Plaintiff says he – and many others – would work shifts that spanned more than 8 hours in a given day and more than 40 hours in a given week. The "alternative" workweek schedule was imposed without adhering to the proper guidelines for doing so.
Beyond that, the worker alleges the company often interrupted or failed to offer at all meal breaks or other breaks that were owed to workers in a given day. State law requires companies offer workers two, 30-minutes meal breaks if they are working in excess of 10 hours in a given workday.
Additionally, state labor law holds that workers should be given a 10-minute break every four hours. That wasn't afforded to this worker and his colleagues, plaintiff alleges.
For these alleged violations, plaintiff seeks less than $75,000, but also injunctive relief in an effort to stop the from continuing to engage in such wage-and-hour violations.
As it now stands, this same company is facing down 41 federal Fair Labor Standard lawsuits from other workers. Those employees are all technicians who allege the firm improperly classified them as "independent contractors" so they could avoid paying them overtime and affording them other required benefits.
Three years ago, a California superior judge declined to allow a group of maintenance and installation workers to form a class action. The workers alleged the company violated state laws regarding meal and rest breaks. The plaintiffs reportedly were unable to identify themselves as an "ascertainable class." The firm said it didn't have records that would have helped to identify class members either.
In December, a group of technicians requested consolidation of 11 of those FLSA lawsuits. As of right now, there are 79 total plaintiffs that accuse the firm of a "fissured employment scheme" that labeled workers "independent," and yet required them to adhere to the company's uniform policies. This, they allege, effectively made them "employees" entitled to certain wages and breaks.
In all, the workers say there will eventually be 45 related cases filed across 35 federal districts on behalf of some 500 plaintiffs. Consolidation, they say, will make the process go more smoothly. That request has not yet been decided on by the U.S. District court judge in San Diego.
In another case, the same company is accused in a California federal court of racial discrimination, though that allegation stems from the content it carries as opposed to the way it treats its workers.
Contact the employment attorneys at Nassiri Law Group, practicing in Orange County, Riverside and Los Angeles. Call 949.375.4734.
Additional Resources:
DirectTV Hit With Calif. Wage-and-Hour Class action, Feb. 17, 2015, By Margaret Harding, Law360.com
More Blog Entries:
Nikmanesh v. Wal-Mart – Pharmacists File California Labor Lawsuit, Feb. 26, 2015, Costa Mesa Employment Lawyer Blog