Almost 50 years after the first federal law protecting against LGBTQ discrimination, lawmakers are again faced with a vote that could provide additional protections for the community. Last year, the U.S. Supreme Court upheld several protections for LGBTQ people, but as our Los Angeles LGBTQ employment attorneys recognize, federal laws are needed to protect those in a growing number of states passing statutes that restrict LGBTQ rights. As it stands, the current, more conservative, Supreme Court has indicated its desire to bolster protections for religious freedom over LGBTQ worker rights.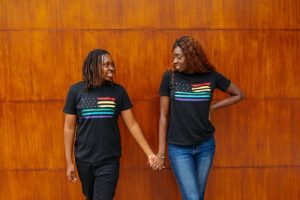 Currently up for consideration is the Equality Act, a wide-sweeping legislation that would bar discrimination on the basis of sex, sexual orientation and gender identity. It has already passed the House of Representatives and if it clears the Senate, will make its way to the desk of President Joe Biden.
The measure is important because, unlike here in California, LGTBQ workers in many other states do not have federal protections against discrimination in employment, housing and public spaces (although an overwhelming percentage of Americans mistakenly believe they do).
But the question is whether the Equality Act has any chance of becoming law.
Effect of the Equality Act 
If the Equality Act passes, it would be an amendment to the current U.S civil rights law, namely the landmark Civil Rights Act of 1964, by extending the protections outlined therein to Americans who are LGBTQ.
As it is written, the Civil Rights Act bans discrimination on the basis of race, religion, color and national origin. The Equality Act would extend that protection to include coverage on the basis of sex, sexual orientation or gender identity. It would also bar discrimination of LGBTQ people in public spaces, in government-funded programs or on transportation. This expansion of federal civil rights would make official what surveys have shown most Americans already believe to be the law.
The law may also alter classroom curriculum in public schools. As it stands, fewer than 20 percent of respondents to a recent survey said they'd been taught positive representations of LGBTQ people, history or events.
Equality Act Odds for Passing
The Equality Act passed in the House, but mostly on a party-line vote (three Republicans voted along with Democrats to pass the measure 224-206). Representatives favorable to the measure said the notion that someone could be denied service in a restaurant or doctor's office simply because of their sexual orientation doesn't  jive with the basic understanding most Americans have about equality and fairness.
A similar measure was passed by the House two years ago, but the bill ultimately died in the Senate. Now, the political makeup of the Senate has shifted. It's 50-50 Democrat/Republican, with the Vice President serving as tiebreaker. Still, at least 10 Republicans would need to side with Democrats on the measure to advance the bill past a filibuster. The Senate Majority Leader has said he intends to bring the measure to vote before the end of this month, June, which is also Pride Month.
The concern expressed by several Republicans is that the law could infringe upon the religious rights of some or result in athletic inequality if transgender women compete against those who are cigender. One Republican senator argued that it wasn't about what people did in the privacy of their bedrooms, but rather about allowing people who are biologically male to compete in female sports, as well as potentially suing pastors preaching against homosexuality. Others have argued that religion is being used as a shield – as it has been historically – to protect secular acts of discrimination.
We do know that if it can make it through the Senate, President Biden is likely to sign it, as he's urged Congress to pass the measure. Biden previously reversed a previous ban passed by his predecessor on transgender troops.
Contact the employment attorneys at Nassiri Law Group, practicing in Orange County, Riverside and Los Angeles. Call 714-937-2020.
Additional Resources:
House Passes The Equality Act: Here's What It Would Do, Feb. 4, 2021, NPR