A California gender discrimination lawsuit has been filed against the state corrections department, with a female maintenance worker alleging her previous employer repeatedly harassed and targeted her because of her gender. Plaintiff says her former manager not only discriminated against her, but jeopardized workers' safety and wasted money in the process.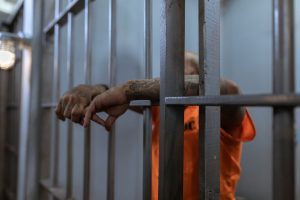 According to The Sacramento Bee, plaintiff was passed over for a promotion and endured emotional and psychological stress due to the manager's treatment. She's seeking damages for lost wages, benefits and emotional distress. Ultimately, she is hoping the litigation will draw attention to how women are treated in male-dominated professions, prisons in particular.
According to the Federal Bureau of Prisons, approximately 28 percent of the staff are female. For decades, women only worked in facilities housing female prisoners. But despite their ranks growing significantly in all sectors since the 1970s, female employees at all prisons have routinely suffered abuse and harassment from inmates and guards. It doesn't help that for years, there has been public criticism of these workers, alleging the work is simply too dangerous for women and urging them to simply leave.
In 2018, the New York Times published a front-page article on systemic gender discrimination and sexual harassment faced by female prison workers. Although male prisoners are frequently the source of harassment and attacks, court records and interviews revealed that male colleagues too often encourage such behavior, undermining both the safety and authority of female officers. Sometimes, male colleagues join in the harassment themselves, while the workers who report such misconduct face retaliation, safety threats and termination. In 2017, the Bureau of Prisons paid $20 million in damages to female employees at a facility in Florida who were reportedly victims of gender discrimination for the decade prior, with managers ignoring complaints of masturbation by male inmates in front of female employees, in some cases allowing such harassment as a reward to inmates for good behavior. When female officers tried to discipline inmates, male supervisors would override them.
In the recent California case, plaintiff had years of experience working in prisons when she took a job as a building trades supervisor at a facility in Sacramento in 2014. Early on, she assigned her staff with the simple task of numbering the facility's 30 golf carts, something that would cut down on confusion about who should take which cart for certain jobs. Her boss reportedly dressed her down, stated she wasn't paid to think and ordered the numbers removed. A few years later, plaintiff asked a male colleague to make the same suggestion to the same boss, who in turn praised him for his great idea.
In another instance, plaintiff noticed that the prison had no special cage facility to store tools, even dangerous implements like chainsaws, to which prisoners had access. Her supervisor alleged it wasn't necessary. But then months later, the cage was built in a day, the supervisor taking credit for it. Once while plaintiff was out on medical leave for a shoulder surgery following a work-related injury, her boss reportedly offered her job to a male friend of his.
When plaintiff returned to work, her boss reportedly altered her start time to 1.5 hours earlier, preventing her from commuting to and from work with her wife, who also worked at the facility. Her supervisor ordered her to spend weeks sorting thousands of tools in a warehouse that was not heated. He later chastised her because it was taking so long, commenting that women clearly didn't know the difference between various tools. She alleged the tool-sorting assignment was designed to compel her to quit. She filed complaints with the warden and associate warden, but reportedly no action was taken. Plaintiff says she was also blocked for a promotion, while a younger male candidate was groomed for the superior role.
After filing a complaint with the Department of Fair Housing and Employment, she was recently granted a right to sue notice.
If you believe you have been discriminated against or harassed on the basis of your gender at work, our Los Angeles gender discrimination lawyers can help.
Contact the employment attorneys at Nassiri Law Group, practicing in Orange County, Riverside and Los Angeles. Call 714-937-2020.
Additional Resources:
'We don't pay you to think.' Female employee sues California prisons, alleging discrimination, May 11, 2021, BY WES VENTEICHER, The Sacramento Bee
More Blog Entries:
California Sexual Harassment Alleged by Art Gallery Workers at Fundraisers