California has long been an economic powerhouse. And while layoffs have been consistently declining since the end of the Great Recession, the reality is some workers are still facing the possibility of being let go. As our Orange County employment attorneys can explain, companies in the Golden State that fall under the California Worker Adjustment and Retraining Notification (WARN) Act have specific responsibilities – in addition to those offered employees under federal law – to give proper notice to workers and their families in the event of an impending layoff.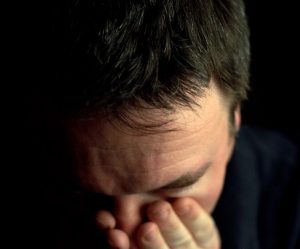 Specifically, affected employees, as well as state and local representatives, are entitled to at least two months (60 days) of advance notice of a plant is closing, relocation or mass layoff. Corporations obligated under this provision are those that employ 75 or more employees – full or part-time. The federal rule for WARN only includes workers who have been with the company at least 6 of the 12 months prior to the date of required notice. If a plant closing or relocation involves 50 or more employees in a 30-day span – regardless of the percentage of that workforce – they need to give notice. (Relocation is defined as any move that is 100 miles away or more).
California Company Accused of Violating WARN, Not Giving Employees Notice of Closure
Orange County employment attorneys know that violations of these provisions, as California Labor Code Section 1403, is subject to a fine of $500 per day per violation (which means per employee).
Orange County employment lawyers understand this is what is alleged to have taken place in Northern California recently, when a poultry plant in San Francisco closed suddenly without giving the 60 days advance notice required under WARN. While employees are pursuing a class action lawsuit for violation of WARN – including compensation for failure to pay their respective wages, salary, commissions, bonuses, accrued holiday pay and vacation for 60 days following their respective terminations, as well as failure to make pension and 401k contributions under ERISA and other health insurance.
In late October, the company said it was unable to provide this notice – and sought official exemption – because it said that had it provided this notice, it would have risked its ability to secure financing. The company said it had been actively pursuing capital that, had it been obtained, would have allowed the plant to postpone or possibly even avoid closure of its plants, and that the company acted in good faith in its belief that providing notice while these efforts were ongoing would have barred the company from seeking the requisite capital necessary to avoid the closures. However, it was unsuccessful in obtaining the capital and then ultimately violated WARN anyway.
Exemption to WARN for Employers
There are some circumstances under which employers are not required to provide notice of closings or layoffs, but as Orange County employment lawyers can explain, the law narrowly interprets these exemptions.
They include:
Closings or layoffs resulting due to the completion of a particular project or undertaking of an employer subject to certain wage order regulations on the motion picture industry, construction, logging, drilling and mining and when workers were hired knowing their employment was limited to the project duration.
Seasonal employment.
Closures and layoffs necessitated by natural disasters or acts of war.
Under numerous and specific conditions, such as (as alleged in this case) an employer was actively seeking capital or business wherein a WARN notice would have precluded securing that business.
However, even as the company in the San Francisco case said it was seeking exemptions from WARN, it did file noticed for hundreds of workers in Fresno and Stockton. Both were also dated in late October.
If your employer has failed to provide notice under WARN and you've been laid off suddenly, consult with an experienced Orange County injury attorney for more information on your employment rights.
More Blog Entries: