According to a recent news article from the Los Angeles Times, the owners of a French Bakery operating in Beverly Hills and out of a location in Torrance that is now closed, was just ordered to pay more than $15 million to employees that it allegedly exploited.  These employees (11 in total) are all from the Philippines and were in the United States on work visas.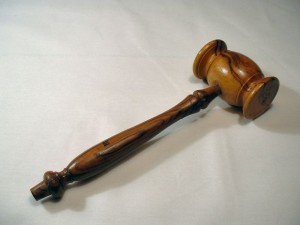 These workers filed a civil lawsuit in federal district court in California in which they alleged that they were trafficked to the United States and forced to work as both domestic servants for the bakery owners and also at the two bakery locations where they were paid off the books. 
As for how these workers got into the United States, they say there were in the Philippines when they were approached by the bakery owners and told that they would move to California and earn more than two times what they were currently making.  They came to the Los Angeles area in 2012.  They were allowed into the country under a visa program that is rarely used. The program is for non citizen investors and employees from overseas.
Once these workers were brought to the United States, they were not paid anything close to the double their previous pay that they were promised. In one instance, according to their Los Angeles wage and hour dispute case, an employee worked in a domestic capacity for an entire month and was paid only $100.
These workers say they were also forced to do other kinds of labor, including a construction project at a residential complex that was owned by their employees and also required to do landscaping work on multiple occasions at their employer's home.   This project is alleged to have taken months, and they were forced to sleep on the floor of the laundry room of one of these buildings and were only paid $2 per hour for all of the manual labor they were doing. This is obviously not a legal wage, as it is well below the state minimum wage and the recently raised Los Angeles minimum wage.
In their lawsuit, there were claims of human trafficking and also employer retaliation. When state investigators became involved, the workers were allegedly told not to cooperate with them, but some of them chose to cooperate. The workers that decided to cooperate with state investigators were terminated in retaliation for that decision.
The judge granted a default judgment to the plaintiffs, as the defendants had already closed their two bakery locations and did not defend the lawsuit.  The judge expressed how unfortunate this type of exploitive behavior is and how they continue to see it from time to time.  It was his hope that his high judgment would send a message to these employers and others like them that this kind of employment abuse will not be tolerated. This was in addition to the approximately a quarter of a million dollars in damages these employers were already ordered to pay by the state department of industrial relations.
Contact the employment attorneys at Nassiri Law Group, practicing in Orange County, Riverside and Los Angeles. Call 949.375.4734.
Additional Resources:
L.A. bakery owners ordered to pay $15.3 million for abuse of workers on visas, May 13, 2016, Los Angeles Times, By Ben Poston
More Blog Entries:
Workers' Compensation and Employee Misclassification Issues, Jan. 19, 2016, Orange County Farm Worker Rights Lawyer