Even as the issue of maternity leave for birth mothers is yet largely unsettled at many workplaces, questions pertaining to the rights of fathers, LGBTQ couples and adoptive parents has been largely left open.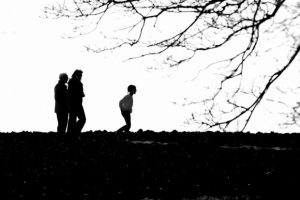 Of course, the federal Family and Medical Leave Act of 1993 makes it clear that new parents are entitled to at least 12 weeks of unpaid leave, and this applies to fathers as well as mothers and adoptive parents. However, few families can afford for even one parent to take that amount of unpaid time off work. Many workplaces will offer birth mothers paid leave, but the question is whether it's lawful to offer disparate levels of leave to other classifications of new parents.
A case recently taken on by the U.S. Equal Employment Opportunity Commission (EEOC) is the first such federal regulator lawsuit targeting parental leave policies granting more time to new mothers than new fathers. The settlement marks a shift in how both regulators and corporations are likely to respond to such policies. 
According to The National Law Journal, the New York-based cosmetics company reached a settlement with the regulator wherein no fault for sex discrimination was admitted, but it was agreed $1 million would be paid to more than 200 male workers. Additionally, must now be more equitable in its parental leave policies. It's likely to be instructive to other firms on the same issue, including those in California. Although our state tends to be at the forefront on these types of issues, the U.S. as a whole is isolated among other developed nations for lacking national paid leave policies – something our Orange County FMLA employment attorneys in California know plays a pivotal role in the power imbalance between genders in the workforce.
Central to this particular case was a change in the company's policy five years ago that attempted to extend broader leave to new parent employees. The problem, however, is that male workers were allowed two weeks of paid parental leave for child bonding time, while female workers were allowed six weeks for the same.
The company said the expanded leave time was an effort to foster a workplace that was more progressive, supportive and inclusive of all workers. Such an effort is to be commended BUT any policy that offers disparate benefits between genders is going to come under significant scrutiny. We're likely to see in many similar cases in the future. Under the terms of this settlement, the cosmetics company will extend parental leave benefits to all full-time workers, regardless of either gender or caregiver status, for 20 weeks of child bonding. This will be available retroactively to employees who experienced a qualifying event (birth, adoption or foster parenting arrangement).
Many workplaces advertise these kinds of programs to attract and keep high-quality workers – twice as many as a decade ago.
Another similar case pending before the EEOC is one filed with the help of the ACLU against a large bank that provides fewer benefits to "secondary caregivers" compared to "primary caregivers" (the latter considered birth mothers rather than fathers). That claim is still pending. The outcome of that case is likely to be carefully watched as several big banks have parental leave policies that provide somewhere between three and four months of paid leave to "primary caregivers" versus two to four weeks for "secondary caregivers."
Contact the employment attorneys at Nassiri Law Group, practicing in Orange County, Riverside and Los Angeles. Call 949.375.4734.
Additional Resources:
Lessons From Estée Lauder's Parental Leave Settlement With EEOC, July 31, 2018, By Erin Mulvaney, Law.com
More Blog Entries:
FMLA Law Protects Kentucky Employee, July 20, 2018, Orange County FMLA Attorney Blog