A former columnist for the Los Angeles Times has been pursuing a claim against the paper, seeking $10 million in damages since his termination in 2013. OC Register reported the columnist claims the paper fired him because of his medical leave, his age, and his disability. A Los Angeles age discrimination lawyer knows any one of those potential reasons for termination would be wrongful, as the Americans with Disabilities Act, the Age Discrimination in Employment Act, and the Family and Medical Leave Act could all apply to protect the columnist.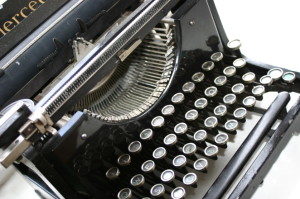 Case Against LA Times is Ongoing
The former columnist, T.J. Simers, is 62 and is now retired since he was terminated from the LA Times. He indicates he sustained a mini-stroke caused by complex migraine system prior to his termination. He had worked for the paper for more than two decades, prior to his medical issues. When he suffered the mini-stroke, he took several days off to recover prior to resuming his column writing. He believes this was a contributing reason for his termination.
The sports editor was the direct supervisor at the time of Mr. Simers termination, and the sports editor indicated the policy of the paper was to provide five days of sick leave. However, because sports columnists had demanding jobs and worked long hours, they were typically provided with the opportunity to take a longer period to recover. Simers believes his sick leave after his stroke was a contributing factor to his termination.
In addition to questions about Simers' age and medical status, there are many points of controversy involved in the case. For example, before Simers was fired, the sports editor cut him back from three weekly columns to two weekly columns upon the instructions of the paper's managers. Simers claims this cutback occurred after he wrote a column critical of the Anaheim Angels owner, who was a major advertiser for the paper. However, his editor claimed management had pointed to logical flaws in columns and instituted the cutback to improve the quality of the output.
There were also concerns about the writer supporting and discussing a charity in his columns, because management was concerned about the possibility something untoward could happen with the charity that would come back to reflect badly on the paper.
The myriad sources of conflict leading up to Simers' termination show how complicated wrongful termination cases can be. There are often he said/she said versions of events, with employees and employers and supervisors providing different stories about why something occurred and about the motivations of those involved.
Because there were so many points of controversy, Simers and the Times were unable to reach a settlement during negotiations after Simers filed suit. This means the wrongful discrimination case will be decided at trial. The trial has already included testimony from the former manager of the Los Angeles Dodgers and is also expected to include testimony from the UCLA football coach, current LA Times staffers and editors, and former boxer Oscar de La Hoya. While this case has big-name witnesses, it is one of many that end up needing to be solved in court because an employee believes his rights have been violated.
Contact the employment attorneys at Nassiri Law Group, practicing in Orange County, Riverside and Los Angeles. Call 949.375.4734.
More Blogs
Walz v. Ameriprise Fin. Inc. – Mental Illness Discrimination Allegation, March 21, 2015, Orange County Disability Discrimination Lawyer Blog