Fox News Channel has been faced with numerous claims of unlawful employment actions in recent months. Fox has settled numerous sexual harassment cases, and is now facing an expanded racial discrimination lawsuit. The expanded lawsuit involves multiple former Fox workers, all of whom claim they were racially discriminated against while performing their jobs for Fox News Channel.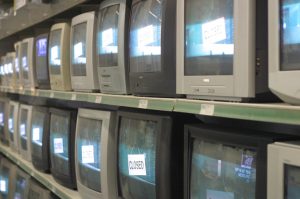 Racial discrimination and sexual harassment can both result in civil actions against companies in which executives or managers engage in unlawful behavior, as well as civil actions against companies which fail to correct a hostile work environment being created in the workplace.
Orange County employment discrimination lawyers understand how devastating it can be for victims to be treated inappropriately and unfairly due to their protected status, like their race or gender. Victims have rights, and high-profile anti-discrimination claims like the recent cases against Fox News may help to raise awareness of discrimination issues and prompt more people who are being victimized to take action.
Racial Discrimination Allegations Against Fox News
NBC Los Angeles reported on the allegations of discrimination being made against Fox News. An initial lawsuit was filed against the channel by three former Fox workers. Now, as NBC reported, an additional eight former and current employees of Fox have joined the lawsuit which was filed in state Supreme Court.  In addition to more employees joining the lawsuit to claim discrimination, the case was also expanded to include Fox's chief counsel.
The original lawsuit was first filed by two African American women in late March of 2017. The women worked in the payroll department at Fox. A third colleague later joined the lawsuit after it had been initiated. Now, however, eight more employees have also joined the lawsuit and the plaintiffs are all seeking "unspecified" compensatory damages for the unlawful discrimination they allege to have experienced. They are also hoping to put an end to unlawful and discriminatory employment practices which they allege are occurring at Fox.
The allegations against Fox are serious. An African-American Fox employee, Kelly Wright, who was an on-air personality indicated he had been "effectively sidelined and asked to perform the role of Jim Crow."  O'Reilly, a Fox host, also allegedly refused to show a piece prepared by Wright following a series of racial protests in Ferguson, Missouri because the piece "showed blacks in too positive a light."
Another former employee of Fox News, who is Bangladeshi and who has dark skin, indicated he had mistakenly walked into Ailes' office and was punished by no longer being allowed to come up to Ailes' floor unless he had an escort with him.  Yet another African-American employee, a former financial executive for Fox, indicated he had been retaliated against  when he complained to Fox's chief counsel about the behaviors which were occurring.
Fox News has vigorously denied the allegations made against the station and indicates the additional employees who have joined the employment lawsuit are simply acting as copycats and jumping aboard the bandwagon as the station grapples with legal troubles.  It remains to be seen if the discriminatory behavior can be proved in court or if Fox will settle with the affected employees before things progress that far.
Contact the employment attorneys at Nassiri Law Group, practicing in Orange County, Riverside and Los Angeles. Call 949.375.4734.
Additional Resources:
Lawsuit Filed Against Fox Alleges Racial Discrimination, April 25, 2017, By David Bauder, NBC
More Blog Entries:
Uber Investigating Sexual Harassment Claims by Engineer, March 25, 2017, Orange County Sexual Harassment Lawyer Blog