A 58-year-old Ontario, Calif., woman who has already been awarded $3 million in compensatory damages is now entitled to $28 million more after a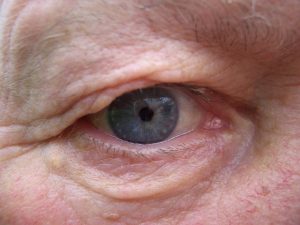 jury in Los Angeles Superior Court determined she faced repeated and pervasive age discrimination from her former employer. The jury decided defendants acted with malice against plaintiff and landed on the figure of $28 million during the punitive stage of the lawsuit. Comments against the plaintiff during her employment with the company allegedly included "We need younger workers here," "Dumb female," and "You are outdated." The remarks reportedly were made by her supervisor and his boss. According to Associated Press, in addition to discrimination, plaintiff accused her former employer of harassment, retaliation, and wrongful termination.
Plaintiff worked for the company and its subsidiaries in various positions from 1978 until she said she was forced to quit from job stress in 2014. About seven months before she left the company, plaintiff got a new boss, and things really changed for her at work. She alleged her new boss regularly threatened her job and put extremely intense pressure on her. Although the parent company was located in Washington, plaintiff worked at plants in Orange, San Dimas, and Glendora. Attorney for plaintiff suggested the settlement should be more than double what she was ultimately awarded, arguing that age discrimination was part of a bigger picture. He claimed an entire department at the company was driven out and replaced by younger, cheaper employees. Plaintiff said she was replaced by a 20-year-old after she left.Plaintiff in this case was one of the lucky ones. She said she was able to find a better paying job after leaving the company, a point defendants tried to hold against her. But as our L.A. age discrimination lawyers know, being treated well by your next employer does not make it permissible for your original employer to violate your rights. Workers age 40 and older are protected from discrimination by California's Fair Employment and Housing Act as well as the federal Age Discrimination in Employment Act of 1967. Each law prohibits employers from using age to determine whether employees should be hired, terminated, promoted, or receive opportunities that could advance their careers. Protecting employees over 40 encourages companies to offer continued education for workers as job skills evolve over time. It also discourages the unfair practice of firing older, more experienced employees whose paychecks have steadily increased over their careers for younger, cheaper employees. This is not only unfair to older workers, but it puts younger workers on an assembly line for an equally unstable career path.
Despite having these strong laws in place, though, age discrimination unfortunately still persists. Our attorneys know workers 40 and older are at risk, especially in a highly populated, extremely competitive area like Los Angeles. It is very challenging and stressful to attempt to stand up against this type of discrimination on your own. That's why it's critical to speak to a skilled age discrimination employment attorney as soon as possible. We can assess the details of your case and use our experience to determine the best course of action.
Contact the employment attorneys at Nassiri Law Group, practicing in Orange County, Riverside and Los Angeles. Call 949.375.4734.
Additional Resources:
Jury Awards Additional $28 Million in Age Discrimination Case, June 27, 2018, City News Service
More Blog Entries:
Age Discrimination in the Workplace Hits Women the Hardest, May 14, 2018, L.A. Employment Attorneys Blog