The Supreme Court's recent decision in the case of Janus v. American Federation of State, County, and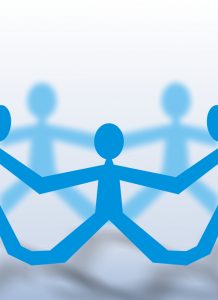 Municipal Employees quickly rose to landmark status in employment law. The 5-4 ruling by the high court determined it is unconstitutional to force nonunion workers to pay fees to unions in the public sector. Justices for the majority decisions explained that forcing workers to financially back an organization whose views they did not necessarily agree with was a violation of their First Amendment right to free speech, according to a CNBC report. The decision overturned the 1977 Supreme Court ruling in Abood v. Detroit Board of Education, which stated fees could be collected for collective bargaining, but not for political purposes. Some believe, however, that by nature collective bargaining and union practices are political.
While the ruling does not affect the private sector directly, the spirit of the decision certainly sets a precedent for legal disputes with private employment unions. It also helps bolster laws that already exist in 27 states which forbid agreements between unions and employers to force all employees who are part of a bargaining unit to contribute to union dues. The ruling is viewed by many as a victory for individual liberties.
Some have argued, though, that this decision will significantly deteriorate the effectiveness of unions to advocate for workers' rights. Though it is true that workers can opt out of being a member of a union, the union is not allowed to exclude any employees who are part of a bargaining unit from any benefits they might achieve during bargaining. For example, if is union is able to broker a deal with an employer for higher wages, all employees who are part of the unit would receive those higher wages, whether they were paying into the union or not. This is at the heart of the disagreement on mandatory dues. So what does the future hold for unions and workers' rights?
As our Riverside employee rights attorneys can explain, the majority opinion did not leave unions without options to recoup expenses. Unions traditionally offer representation to nonunion members in grievance proceedings, mostly because addressing these issues head on can benefit all workers. With nonmembers not paying any fees, however, these additional services can grow costly. The opinion offers a solution, stating that "Individual nonmembers could be required to pay for that service or could be denied union representation altogether."
The purpose of a union is to give employees a united voice, work with management to address issues, advocate for workers, look into possible violations of discrimination and safety laws, and hold workers accountable to their obligations. It is still unclear to what extent these services will be disrupted by this latest decision for public employees. With the loss of fees from nonunion members and the potential for others to withdraw their memberships, unions likely will not have the funds to maintain their current operating statuses. It is important, therefore, to remember you always have options should your rights be violated in the workplace. Our skilled employment attorneys are prepared to fill in the gaps of union representation. We have experience in cases of discrimination, harassment, wrongful termination, and wage and hour laws.
Contact the employment attorneys at Nassiri Law Group, practicing in Orange County, Riverside and Los Angeles. Call 949.375.4734.
Additional Resources:
Decline in Union Membership Expected After High Court Ruling, June 28, 2018, Society for Human Resource Management
More Blog Entries:
U.S. Supreme Court to Address Mandatory Public Union Dues, Jan. 23, 2016, Riverside Employment Lawyers